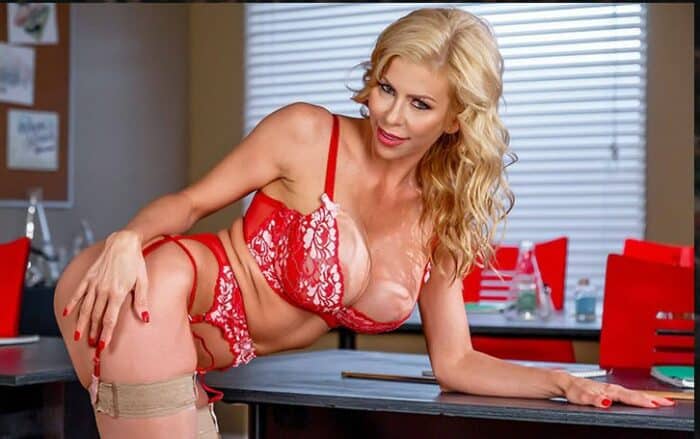 Release date: 21 March, 2023
Genre: Text Based, Real Porn, Handjob, Masturbation, Vaginal Sex, Anal sex, Creampie, Anal sex, Footjob, Milf, Big Ass, Big Tits, Oral Sex, Simulator, School setting, Male Protagonist, Lesbian
Censorship: None
Platform: Any platform play Flash videos
Version: Become someone 1.14 Gif + Walkthrough
Language: English
File size: 5.31 GB
About game:
Become someone is an adult life simulator game letting you the possibility to choose a life path that will allow you to meet girls that will react with you depending on your stats. I didn't make it at least for the moment hard to play and you should access porn content (and there is a lot) without too much difficulty. You have a total freedom so it is up to you to decide what you want to do with your life!​
+ Changelog
v1.14
Quests
Tammy love quest (3 steps)
Events
Reactivated both anniversary events
Scenes
Tammy relationship scene
Tammy date 1 scene
Tammy date 2 scene
Locations interactions
Tammy living room interaction
Tammy bathroom interaction
Tammy pool interaction
Tammy kitchen interaction
v1.13
Quests
Irene main quest (5 steps)
Characters
New character: Jade's mom, Irene.
Scenes
Irene main quest step 2
Irene main quest step 3
Irene main quest step 4
Irene main quest step 5 (Threesome with Jade)
Locations interactions
Irene's home interaction (Jade's house)
Irene's Smoke Stacked Lounge interaction
Irene's Fitness center's pool interaction
Irene's Sauna interaction
v1.12
Quests
Jade become a teacher (Jade main quest new step)
Meeting Jade's mom (Jade main quest new step)
Characters
New character: Jade's mom, Irene.
Become someone new Scenes
Jade x Siorla Scene
Jade x Mom scene
8 new events "light" scenes
Random events
Mom random pool event
Mom random slave kitchen event
Mom random kitchen event
Mom random living room event
Carla random home event
Carla random bathroom event
Carla random bedroom event
Carla random living room event
v1.11
Quests
Liz love quest
Scenes
Liz relationship scene
Liz dinner date at her home
Liz Spa day
Liz x aunt scene
Liz x Claus scene
Liz x Step-grandma scene
Interactions
Liz bathroom interaction (Manor)
Liz living room interaction (Manor)
Liz kitchen interaction (Manor)
Liz pool interaction (Manor)
Liz's home interaction
Liz relationship interaction
Map
Attributed a loft for Liz at "The lofts"
v1.10
Quests
Added Lucy love quest
Technical
Fixed a few return buttons not working
Note: Wiki is being massively updated at the moment with the new characters, paths, locations and scenes. It's still a work-in-progress but through the next two weeks we should reach a 80-85% completion.
v1.09
Kate love quest
v1.08
Quests
Added Siorla love quest
Events
Reactivated Christmas update
v1.07
Quests
Added Mikaela love quest
Story
Added the possibility to interact with Mikaela when she's your girlfriend
Dreams
Added dreams for Jeannie
Added dreams for Neera
Added dreams for Sera
Added dreams for Suzy
v1.06
Events
Added new events at the Park
Added new events at the Pier
Added new events at the Police station
Added new events at the Restaurant
Added new events in the Bathroom
Added new events in the Bedroom
Technical
Fixed dreams for Lee
Fixed dreams for Powers
Fixed dreams for Step-Mom
Fixed dreams for Sato
Fixed dreams for Step-sis
Fixed dreams for Suki
Various fixes for seasonal events
Fixed Neera finale gif which was missing
v1.05
Quest
Eris love quest
Dreams
1.Added dreams for Jane
2.Added dreams for Karly
3.Added dreams for Laney
4.Added dreams for Liz
v1.04
Quest
New halloween event
v1.03
Quest
Lee love quest
Tech
fixed new cheat
v1.02
Quest
Abigail love quest
Tech
New cheat codes that allows you to activate seasonal events
v1.1
Claus love quest
Fixed bugs
This changelog represents our 1.0 version release. But please, don't be mistaken, the game is FAR from complete. This release does mark the completion of the "Law and disorder path". Look out for polls to choose the actresses who will portray the characters for our next path which will go up soon!
Added
Repeatable Don activities for the Mafia
Interactions with characters from throughout the game that can be done from the Office in the Casino.
v1.0 Full
This changelog represents our 1.0 version release. But please, don't be mistaken, the game is FAR from complete. This release does mark the completion of the "Law and disorder path". Look out for polls to choose the actresses who will portray the characters for our next path which will go up soon!
v0.99
Story
Post finale actions : Paperwork, Patrols investigations, drug busts
Bugs fixed
Wrong progress app hint
Cousin event not happening at the loft or mansion
Alice still appearing in the basement after releasing her
v0.98
Quests
Aunt's love quest
Bugs fixed
Missing passage
Missing variable
Broken media files
Spelling errors
Sister not following you in the mansion
v0.97
The Mafia update!
Our 40th update to Become Someone brings the second half of the "Law and Disorder" path to the game!
Now, when you meet suzy to start this path, the ability to choose to side with your Uncle and the Mafia is available too you. We hope you made an extra save at the point of that choice!
New Additions
A totally new storyline, working your way up inside the mafia from a petty crook, to the Don!
Four more women to seduce!
A finale event with several choices that will have extended consequences in the future!
New location (Casino in the red light district) and new jobs to earn money!
A note: This is not the end of the Law and Disorder path, we will be releasing more for each side of the path in the coming weeks, including post game activites and interactions, the Aunt's love and slave quests, and the continuation of Romi's questline
v0.96
Quest:
Dean love quest
Fixes:
If you skip day in a house you don't own, you are taken to its bedroom
Typo in your title var when interacting with Akira as a slave in your bedroom
Startup job cards don't disappear correctly when choosing them
v0.95
Become someone Story:
Added interactions in your houses for most of the girls that you can move there, after enslaving them.
Now the mansion's pool is an actual location, where you can swim or hang with your guest girls.
Now the names of the guest girls are displayed in the loft/mansion extra bedrooms labels.
Changes:
Removed the time restriction for bringing a girl to the sex dungeon.
Interactions for studying or doing your homework at the desk removed if player already got his doctorate.
Now players can access the event that activates BDSM from the kitchen of the loft and mansion too.
Now players can start the high school path from the rooms of the loft and mansion too (bathroom, kitchen and living room).
Changed the girls' interactions button layout of the houses rooms for girls globes, like the ones present in the rest of locations.
Fixes:
Players were able to interact with mom and sis in any house's bathroom. Now they need to be in the correct one.
Players were able to watch tv with sis in any house's living room. Now they need to be in the correct one.
Now players can interact with Alice in his bedroom of any house.
Players were able to interact with Alice in any house's bathroom. Now they need to be in the correct one.
Players were able to watch tv with Alice in any house's living room. Now they need to be in the correct one.
Alice was returning to her house after enslaving her. Fixed.
Alice wasn't going to the park and beach as intended. Fixed.
Now the extra number of girls in a loc will be displayed in all the houses rooms.
Fixed odd behavior that made girls you moved to your houses move from their loc each time player changed his loc.
Added undeclared variables related to girls' bedrooms to the save updater.
Now Jane will roam around your houses if you move her there as intended.
Fixed some girls still sleeping at their old homes even after player moved them to his houses.
v0.94
Quest:
Alice Love quest
Technical:
Added an option to skip culinary minigames by bribing the judge for $100
Hint about the 15 dom needed for buying collars (at strange shop)
Moved coast fast travel menu to the right
v0.93
Quest:
Powers bdsm quest
v0.92
Quest:
Tammy bdsm quest
Story:
Second stage of Aunt's main quest, her icon/button was not visible enough at her house
Bugs:
Cousin and sister extra bedroom videos not found
v0.91
Quest:
Tiffany bdsm quest
Story:
Added the possibility to buy a "dungeon upgrade" to the mansion
Bugs:
Fixed a few
v0.9b
Fixed the anniversary event not starting
Fixed some backgrounds
Fixed some files missing
Fixed a few bugs
v0.9
Law and Disorder, Part 1!
Just in time for our second Anniversary, we have the first part of our next path ready for you. In the Law and Disorder path, you will have to choose between joining your Uncle's criminal empire, or joining the police in working to bring him to justice.
For now, only the police choice is available, but that doesn't mean this is only half a path. Working with the police will give you access to four new girls to seduce, and a full storyline to enjoy! We highly recommend you save before you make the choice though, so that you can come back and play the criminal path when that is completed soon.
Added
New path, to begin the path, make sure you have completed at least the first class for every subject in the University, have completed the main quest of all of the family members (step mom, step sis, aunt, cousin, grandma), and have at least ten strength. Then a new character should appear in the University bathroom, speak to her to get started.
Four new women to seduce
New story line, way to earn money, and plenty of activities to do
Hard mode and Easy mode. With our recent balance changes, we learned that some people aren't a fan of how quickly you can seduce the women and progress in the game. in the past, people complained to us that the grind was too substantial. We recognize that these complaints likely come from different people, so now we have a hard mode and an easy mode. The east mode, is the current default version of the game, and the hard mode removes many of of balance alterations we added to speed up progression. Now feel free to play the game in the way you desire!
v0.8.97
Jade love quest
v0.8.96
Quest
Erika bdsm path
Content fixing
Candi dreams fixed
Hana dreams fixed
Jenna dreams fixed
Kori dreams fixed
Siorla dreams fixed
v0.8.95
Quest
Eris bdsm content
Claus bdsm content
Content fixing
Fixed Romi dream images
v0.8.94
-Reactivated the 2020 Christmas event.
-Added new 2021 Christmas event, including new scenes with Mrs. Claus, Eris, as well as five new gift giving scenes.
Event will last until January 14th Merry Christmas, and Happy New Year to all!
v0.8.93
Dreams
Added Candi to dreams
Added Hana to dreams
Added Jenna to dreams
Added Kori to dreams
Added Romi to dreams
Added Siorla to dreams
Side-content
Added a new girl to the park!
Phone
New slave app
New love app
v0.8.92
Sasha love quest
v0.8.91
Bella love quest
v0.8.9
Halloween update
v0.88
Grandma love path
Added a way to break up from a relationship
added extra bedroom gifs
And other fixs
v0.87
• Added 2 gift types that you can give to any girl, when interacting with them. You can choose between repeatably and single time gifts, that you will find in different shops like the mall's ones, the strange shop and a new shop located in the park.
• Added an option to change any girl's location, when interacting with them.
• Added lots of charisma gains and made the stat relevant. Now it will grant boosts to girl stats gains.
• Added new traits with boosts that you can choose when creating your character.
• The Fitness Center will now require a membership, that you can buy for a day, a week or lifetime.
• Re-balanced the income from the restaurant and startup.
• Added the possibility to buy a loft and a mansion, that you can upgrade and bring your slaves or girlfriends to live in.
• Added a new app at the phone that will take you to new options to upgrade your new houses and navigate through your new bedrooms.
v0.86
Quests:
Step mom love path
Fixes/additions:
Some UI fixes
v0.85
Quests:
Sato bdsm path
Sato love path
Suki bdsm path
Suki love path
Fixes/additions:
Increased basic stat gain from 1 to 2
Decreased mini-games difficulty
v0.84.5
Events:
New Mom bathroom random event
New Dean beach random event
New Aunt bathroom random event
New Abigail Mall random event
New Pier random event
New Mall random event
Fixes/additions:
New link to travel to university after waking up
Link to the wiki in the leftbar
A few bug fixed in Become someone
v0.84
Path:
Added finale culinary competition for the high school path (ending)
Quests:
Continuation of Siorla main quest
Continuation of Romi main quest
Fixes/additions:
Fixed some Alice restrooms vids
Added a tutorial at the beginning of the game
Changed the 2 first gifs (getting spanked by your sister and spanking her at the beginning of the game)
Fast travel link for university will be changed for High school after you start working there
Left bar girls locations are not clickable
Fixed the fact that when girls were at the Cock and bull it was not visible on the map
v0.83
Map:
Labels are now always visible
Portraits of the girls now appear below the location label to show the current girl location
Added a panel for quick navigation and time travel
Brought back the old left bar even when you're on the map
Events:
New high school event for Carla
New high school event for Cousin
New high school event for Eva
New high school event for Mikaela
New high school event for Mom
New high school event for Power
v0.81
New Characters!
Candi
Siorla
Jenna
Events
High school's restrooms random events
Bugs fixed
Time jump when you interact with Abigail at the Flaming tiki
v0.8
Phase one of the High School Update!
The next life path has officially begun. An opportunity will present itself to you. You can now become a high school teacher. For your step-sister's favorite class as luck would have it.
New content in Become someone
New Path
Six brand new characters! Three of them have fully built main quests ready for you to explore.
New events to have fun with your sister, for both standard and enslaved relationships
A new career as a Teacher providing a new way to earn money.
A brand new location to explore
This is just the first phase of the High School Life Path. The rest of the six new characters will have their main quests added soon. With even more content set to come with it. Enjoy!
v0.7.12 Hotfix
1. Mikaela's dream videos: Fixed.
2. Not able to work at office: Fixed.
3. The new random events will only happen once per day at each location.
v0.7.12 Hotfix
1. Mikaela's dream videos: Fixed.
2. Not able to work at office: Fixed.
3. The new random events will only happen once per day at each location.
v0.7.12
Events
Added Cousin random street event
Added random money finding street event
Added Romi random street event
Added Missy random gym (fitness center) event
Added random gym (fitness center) events (x2)
Added Mom random gym (fitness center) event
Added random Office event
Added Grandma random Office event
Added Sato random university event
Added Lee random university event
Added Kate random university event
Added Dean random university event
Added Mom random Bathroom (home)
Technical
Converted all images to Webp
Improved overall videos size
Added a family member portrait next to their name choosing box in the creation screen
Gallery
Added Lucy library interaction to the gallery
Added Lucy nude beach interaction to the gallery
Added Lucy park interaction to the gallery
Added Mikaela strip club interaction to the gallery
Added Ms Lee park interaction to the gallery
Added Suki home interaction to the gallery
Added Ms Sato nude beach interaction to the gallery
Added Tiffany work interaction to the gallery
Added Mom nude beach interaction to the gallery
v0.7.11
Quest
Strange shop owner (Romi)
Technical
Made a few UI improvements
Gallery
Added cousin slave interaction to the gallery
Added Dean nude beach interaction to the gallery
Added Erika gym blowjob to the gallery
Added Jade nude beach interaction to the gallery
Added Kate nude beach interaction to the gallery
v0.7.10
This update brings bdsm content for Jessie Powers (the red head teacher). It also brings a few bug fixes and small improvements. We hope that you'll like the new content!
v0.7.95
This update brings several improvements in terms of UI, gameplay and QaL. We edited a lot of passages to be more consistent in term of blank space or size. Meaning that some passages were divided into 2 or 3 and that we deleted of lot of useless
elements from the code.
We also worked hard on bringing improvements to the grind as promised. Now depending on your actual progression with a character when you see the message "Char trusts you more", "Char is a slightly more corrupted" or "Char is a bit more interested in you", you will gain between 1 and 11 (instead of the static +1) of that particular element (trust, corruption or interest) for the girl. We may nerf it in case we got reports that it ruins the gameplay by ruining the fun due to the gain being too great.
v0.7.9
Quests
Suki main quest (startup)
Become someone Story
Random sister event at work
You can bring your sister to work with you if she is enslaved
Abigail startup interactions
Jade startup interactions
Suki startup interactions
You can now hire Jade
You can now hire Suki
Tech
left bar time buttons improvement
fixed a bug that occurred when you gave the stuffed animal to the cousin (her overlay wasn't turning green in progress app)
Alice roaming freely fixed
Added a hint before enslaving (or giving the stuffed animal) cousin
v0.7.8
Quest
Alice's lave quest
Locations
Alice's slave locations interactions
Tech
Bug fixes
New scrolling button
Gallery improvements
New left bar background
v0.7.7
Quest
Kate's lave quest
Locations
Kate's slave locations interactions
+ Multiple bugs and typos fixed
v0.7.6
Quest
Lucy's slave quest
Locations
Lucy's slave locations interactions
+ Multiple bugs and typos fixes
v0.6.8
Dreams update!
We have massively overhauled how dreams work. They will now follow a more logical progression. For instance, no more seeing dreams for girls you haven't even ment yet. There will also feature some writing from our coder Dr.7up.
New links!
The only basic blue underlined links are a relic of the past. We have stylized them to be more visually pleasing, and to not stand out is such a jarring way like they used to.
Quest marker update
With portraits now appearing in different locations as the portal to interact with the girls, we noticed that sometimes you would get a quest marker for a location, when multiple women would be there. To solve this confusion, we added new markers to the portraits themselves to make it more clear and direct who has a new quest step for you to activate.
v0.6.7
Slave content in Become someone
Carla can now be enslaved
Carla slave interactions in a few locations
Technical
A few phone apps bugs fixed
v0.6.6
Jade can now be enslaved!
Jade is the first in a strong of slave and fetish content we will be adding to the game in the coming weeks. To enslave Jade you will need a slave collar and to select the option in the dungeon.
We also added slave interactions for her in different places
Technical
You now have the option to skip entire days of the week. The option can be selected from the "Time" app on the phone in the right hand sidebar.
We added a tracker for main quests steps on the progress app
v0.6.5
New Character!
Add the Grandmother. The Mother's adoptive Mother has arrived and is here for those who wanted some more "incest". Or are just looking for a cougar!
Main quest and location based interactions for Grandma Millie have been added.
Added the option to Name the Main Character's Mother however you wish.
Bug Fixes
A change to how players interact with girls in different locations wasn't appearing properly. The links should be replaced with portraits of the girls that can be clicked. FIXED
Quest steps for Abigail requiring trust, instead of interest.FIXED
v0.6.1
This update is focusing on laying the groundwork for adding location-based interactions with the girls in the game. We have added several new places to visit, each with stuff to do and chances to
interact with your favourite characters. The next few updates, which we plan to release on a weekly basis, will focus on building on this further. All in order to make the game world feel much
more "lived in."
Added in Become someone
The Coast. A new part of the city that includes the beach, along with a nude beach, a pier with games and rides, and a beach bar named the Flaming Tiki!
The Red Light District. You have been to this part of the city before while going to the strange shop. But now there is a Hookah bar named the Smoke Stacked Lounge to visit as well!
The Fitness Center. No longer will the university have a monopoly on physical fitness. There is now a gym and a sauna in the newly built fitness center for you to visit!
New Interactions in Become someone!
Lucy, Jade, Kate, and Alice all have new interactions for you to experience. They now have a set schedule on weekdays during university hours. But outside of that, as well as all day on weekends, they will each move around the map to certain locations that they like to frequent. Each with new interactions for you to experience and to help you build your relationship with them faster.
As well as Various bug fixes and bits of rebalancing.
A small note: In the background of our updates over the next few weeks, we will be working hard on what we are calling "The Start Up." The premise is to add a brand-new path within the game.
This will be a massive undertaking. It will introduce several new characters, new game mechanics, as well as the first of several planned "endings." We tell you this, so you have some more insight as to why we are choosing to do more often, but smaller overall updates over the next few weeks. We do not want to make you wait long for new content. Thank you for reading, thank you for playing, and I hope you enjoy this update!
v0.6
New Characters!
Added Aunt Marie, and Cousin Bella! They have their own quest lines, fully built home, and home events. As well as personal random location events!
New apps for the Phone!
Added that time app, that allows you to pass time more simply!
Added the Progress app, That shows you the progress you have made with each character, as wel as giving hints as to what you need to do next!
New locations!
Added the Residential District! A new district on the main street map that contains all of the homes of the various characters you meet in game.
Added the Aunt's home to the residential district
Moved Abigail, and Alice's homes to the residential district
New Features!
Added the ability to change the title you set for your slaves to the basement.
New Slave content!
The cousin Bella, can be enslaved!
Bug fixes!
Fixed a bug related the Alice's Gauntlet buff
Fixed a bug related to the Gallery return
v0.5.8
Quest
Dean Main Quest
Graduation Quest
Story
Alice house passages
Technical
Phone
Right bar
Contact App
Fast travel App
v0.5.5
Quests
Mother's slave quest
Sister's slave quest
Technical
Bug fixes
Small fixes on the mobile version
v0.5.1
Become someone Story
Abigail's house is now avaible after completing the quest
Technical
Ui improvements
Mobile version
Bug fixes
Max values for variables
Responsive CSS
48 new videos!
v0.5
Become someone Quests
Alice class
Japanese Class – Mrs. Sato Main quest
Main quest Jade
Chemistry class – Ms. Lee main quest
Math Class – Ms. Powers main quest
Teacher-Jade quest
Main quest Kate
Mom main quest rework
Sister main quest rework
Jade class
Lucy class
Lucy Library
Main quest Lucy
Pool Kate
Kate class
Japanese class regular passages
Chemistry class regular passages
Wednesday, study hall teacher dialogs
Math class regular passages
Economics class
Become someone Story
New teachers in Become someone
Studying/homework with Sis
Technical
Cheat update
New gallery elements
School rework base
Big update of SexApp
Mom and sister conversations
dedicated dominance gain
Gift quests variables changes
Home work comments for each teacher
Slave system
v0.4.8
Fixed craches
New repair old saves system
Fixed gallery bugs
Fixed Lucy's gift quest bug
Fixed a bug with the new navigation
Fixed Abigail Progression bug
Fixed Alice home bug
v0.4.7
Technical
Gallery
Gallery cheat
New progression system for the restaurant/bar
Navigation with images
New progress page
v0.4.5
Story
You can now work in the restaurant/bar (at the mall)
Basement
New content in the strange shop
New character: Abigail (Restaurant owner)
New character: Missy (Restaurant Waitress)
New character: Carla (Bar waitress)
Technical
New cheats (for patrons)
New SexApp interface
New Gallery (coming soon)
New Progress page (coming soon)
New slave system (which will be used in the next update)
Quest
Abigail meetings
Missy: Lunch shift at the restaurant
Carla: Night shift at the bar
Sister basement quest
Mother basement quest
Become a manager at the bar/restaurant
Scenes
Abigail (5 new scenes – one threesome)
Missy (4 new scenes)
Carla (4 new scenes)
Mother (4 new scenes)
Sister (4 new scenes)
Manager (2 scenes)
v0.4
Become someone Story
SexApp big update
NEW CHARACTER: ALICE (megan rain)
Technical
NEW TIME SYSTEM
Homework fix
Cafeteria missing background
Home missing backgroundS
Rework of the Teacher Office Quest
Strangeshop rework
New locations (basement, mall)
Quests in Become someone
Lucy Gift Quest
Basement Quest
Kate Gift Quest
Strange shop quest
Alice quest
Jade Gift Quest
Scenes/content
Alice restrooms scene
Alice's home scene
Nudes from Jade
Nudes from Kate
Nudes from Lucy
v0.3.5
Story
Dinner random events
Cafetaria Dialogs
Sleeping with mom random events
Sleeping with sis random events
Cleaning the living room random events
Washing dishes random events
Sister watching porn random events (when entering her bedroom)
Breakfast random events
Technical
New save menu
Study/lucy quest fix
Rework of the UI
Mall set up
Sidebar buttons fix
Cheat system fix
New variables
Mom bedroom fix
Sister bedroom fix
Dinner fix
Lucy quest fix
Videos not showing up fix
Scenes
Dinner random events scene
Sleeping with mom random events scene
Clean the living room random events scene
Washing dishes random events scene
Sister watching porn random events scene
Breakfast random events scene
Sleeping with sis random events scene
Art
Jade, Kate, Lucy and your sister have new 2d avatars made from an artist on fiverr. They won't be used in the game but everywhere else. I will continue to order arts so that I don't publicely post anything copyrighted.
v0.3
Technical
Hard cheat
Medium Cheat
Light cheat
Time system
Inventory system rework
Daily routine
CSS
Widgets
Javascript
Location system rework
Quests
Hotdog truck
Lemonade truck
Kate Class
Kate Pool
Lucy Class
Lucy Library
Jade Class
Jade Gym
Teacher office
Sister bathroom
Sister bedroom
Mom House
Story
Dream
Watch Porn
Restroom rare event
Homeworks
Cafeteria
SexApp
Progress Menu
Scenes
Jade Class
Jade Gym
Lucy Class
Lucy Dorm
Lucy Library
Kate Restrooms
Kate Pool
Sister Bedroom
Sister Bathroom
Mom Bedroom
Teacher Office
Hotdog Truck (hotfix 1)
Lemonade Truck (hotfix 1)
v0.2:
University
New sex knowledge stat
Depending on your stats some text should be displayed when you enter a place
First girl's dialogs is now different depending on your background and stats
You can now train with Kate at the gym (video is going to change)
New quests !
Scene's videos are now in autoplay
New backgrounds
Quests (NEW!)
3 new big main quests
3 new little side quests
Mall (NEW !)
New gift shop !
System
Inventory system
Background system
Income system
Jobs (NEW !)
You can now look for a job when you're at the apartment from the desk
There are 2 jobs available: Working in a restaurant and work as a private teacher (require 10 int)
Scenes (75 NEW VIDEOS !)
New Jade scene
New Lucy scene
New Kate scene
New scene with both Lucy and Kate
Bug fixed
There were no videos for jade library scene
There were some pictures or videos randomly not showing due to some bad conditionals
Story caption was not showing stats correctly
And a thousand more minor issues
v0.1:
Charisma and popularity fix
Hotfix D:
Major fix for sex scene access condtions which were not set properly
Hotfix C:
Library Bug fixed
Following classes now gives intelligence
Hotfix B:
Sidebar bug fixed
Hotfix A:
Translation fixed

Download from [File Boom]
Download from [Tezfiles]