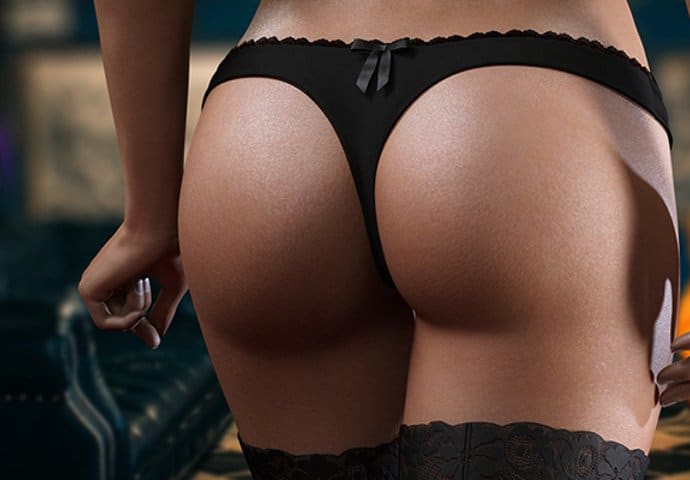 Release date: 31 May, 2023
Genre: 3DCG, Corruption, Voyeurism, Lesbian, Exhibitionism, Masturbation, Oral Sex, Dark Silver, Handjob, incest, milf, mom-son, seduced, slut, visual novel, All sex
Censorship: None
Platform: Windows, Android
Version: Glamour 0.57 + walkthrough + CG Images + Fix
Language: English, Russian
File size: 1.27 GB
About game:
Main character (a guy or a girl, your choice) from a small town turns 18 and it's time to go to college. Thankfully, they get an opportunity to move into big city and apply into a new experimental college. New live, new opportunities, and no oversight from an overprotective mom! Turns out main character doesn't even have to pay for the college! All they have to do is sign a strange contract and agree to follow college rules, breaking which might have grave consequences, up to being expelled… And not only that, the rules might change in the future, too…​
+ Features
It's going to be a sandbox RPG with a lot more freedom than

Big Brother!
Many different NPCs, who are going to live their own lives. Main character is just a part of the world, not the center of it.
Every NPC, while having some random characteristics here and there, is going to have a lot of care and development put into them. They will have their own stories and secrets.
Many NPC-related storylines, which will tell you more about them and will elevate your relationships to a new level.
The main character—by the way, this time the main character is female—will be able to interact with NPCs and change their behavior, tastes and preferences.
Dates (and more) with NPCs, both men and women.
Many different fetishes. Everyone will find something that gets their engine going.
The main character and NPCs have a lot of different skills and parameters.
Lots of ways to earn money. From completely legal to…
Mini-games. From lock-picking to gambling like poker.
Crafting and selling new items.
Experimental college with unique rules, which will lead to all kinds of spicy situations. The main character will be able to manipulate the rules to achieve her goals.
The game is going to be set in the same place and time as Big Brother. The main character will be able to meet a lot of familiar characters and more. Oh, and spiders. There will be spiders.
Windows, OSX and Android support.
And, as always, great graphics. As good as last versions of Big Brother and better!
+ Changelog
So here's what you can expect in
0.55.2:
The yoga storyline picks up where we left it off. It is now 27 events long (0.55.1 already had 14). It is the longest chain of events in the game by a wide margin, both when it comes to the number of events and the image count.
Andrew gets his massage, seven events in the chain.
A new storyline dealing with unforeseen consequences of the previous story.
0.55.2 has three storylines. Two new ones (we count Andrew massage as a new one, even if it technically started in 0.55.1) and the second half of the yoga class storyline.
By the way, we haven't mentioned it in our 0.55.1 post, but all adult content with all guys in 0.55 is entirely optional. Half of the events in the yoga class have two variants, the one where Kate agrees to do something, and the one where she turns them down. One event has over 80 steps if you count all variants of that event. Only Sophie and Alice are irresistible for Kate, since she likes them and has no reason to turn them down.
Kate hasn't gotten as many updates as Max recently, so we've tried to make this update as good as we possibly could.
v0.55.1 is out. It's all about Julia's fitness club. There is a series of events in the yoga class, the locker room, the shower room, and Julia's office.
v0.55 is a massive update. It has over 310 images, for example. We've already rendered and edited all of them, so the only thing left to do is text. We've decided not to cut anything out of 0.55, so we'll just release the rest of it with a slight delay.
Glamour 0.54
Today we're releasing 0.54. Let's skip the long intro and jump right into the change log. Max will record a bunch of clips all over the house with all kinds of characters, including:
Lisa during breakfast
Lisa and Kira by the pool
Kira and Ann by the TV at night
Alice by the car before college
Lisa in the morning while she's helping Ann to cook breakfast
Lisa and Olivia by the pool
Alice and Ann by the pool
Kate during dinner
Each one is a short series of events (between two and four), with the last one in the series always being periodic.
We tried to make events as varied as possible, so the update has over 220 images (which is well above average).
Happy holidays, everybody! Have a good time!
Glamour v0.53
We've been able to finish 0.53 this month without delays.
It is focused on Max and Lisa's adventures in the medical office with Zoe.
Size-wise, it's about the same as our usual update. Or 0.52.1 or 0.52.2.
The new events require certain progress in the Karen quest, after which Lisa will periodically ask Max if he wants to go to the medical office somewhere between 14:30 and 15:50. Every other day or so. If Max turns her down, she'll leave him alone for several days. As usual, the invites will become less common once you go through the unique events and if Max turns her down, she'll leave him alone for about two weeks.
New feature
As we've mentioned in one of our previous posts, we've implemented a quest log change. From now on, unlocking new steps in the quest log is marked with a small indicator on the quest log icon.
If you open the quest log, it will display which quests have unlocked new steps. The indicator goes away once you read the new quest log entry. This feature is especially useful at the start of a play through when you unlock a bunch of quests early on and for whenever you get stuck.
We're also planning to implement a UI element that would tell you the percentage (including decimals) of your total progress. It will help the players to learn if they've unlocked all content or if there's still something to do. It will also help new players with understanding the scope of the game.
Glamour 0.52.3
0.52.3 is finally done. It's smaller than the first two parts, but it's still pretty important and, hopefully, interesting. This series of events will revolve around the principal's office. The events are displayed in the College quest, and need certain amount of progress with Karen's tutoring at the villa. They will occur in college once in three days.
Along with new events and dialogs, 0.52.3 is a bit of a technical update.
We have several bugs fixed and some QoL updates:
Fixed a bug where the game wouldn't correctly display the number of finished quests in the screen where you load save files.
Some of the completed quests are now correctly displayed and labeled as completed instead of disappearing from the quest log altogether.
Now, if you refuse to take off your shorts when Alice is smoking by the pool, she won't ask again for the next 3 to 5 days.
The Olivia quest was displayed was too early, now the game only shows it once you actually unlock it.
Fixed a bug where the Big Brother quest would display as completed despite still have 12 steps to do.
Fixed a bug where multiple switches between languages would bug out how characters address each other.
Fixed a bug where displayed dates for your save files ignored the game's language.
Now, these next two changes require you to download the whole game from scratch. If you don't care about these two particular changes, feel free to ignore it and just keep using your current version of the game, it will update itself to 0.52.3 with everything but these two specific changes.
The game will now turn off sounds when it's not in focus.
The settings menu now has the option to enable full screen. As another reminder, you can always enable/disable full screen with F11.
We are planning to rework the quest log to improve visual clarity, but we will talk about it once the work is finished. We might be able to do it in 0.53.
As you can see, 0.52 has turned out to be our biggest update yet. And we weren't able to release it all in one month. As it often happens in these situations we will, once again, attempt to make our updates smaller and more common. We've all heard this one before, let's see how long this attempt will last 🙂 In any case, the important part is our pace always stays the same, and regardless of the frequency of the updates, the work never stops.
Some of the images for 0.53 are already done, so we might actually pull it off before the end of the month. We'll try to release 0.53 in November. It will be focused on Max, Lisa, and the medical office in college.
Have a good time, everyone.
v0.52.2
The second part of 0.52 is finally done. The amount of content is roughly the same as 0.52.1
This time, Max and Lisa get tutored by Veronica at her place. There shouldn't be any conflict with Karen's lessons, both should happen every other day, so there's always a lesson every day.
Glamour v0.51:
Karen visits Max's house to discuss important future developments. Things will escalate from just talking.
Max will meet Candy. This story will be very different from Kate's.
Karen will invite Max in her office to show him the ropes. This event will have three options. They won't branch the main story and will only affect a small self-contained storyline. For now, the choice has no consequences, you can talk to Karen and replay the event as many times as you want in order to see all three options.
Glamour v0.50
We can finally say the work on 0.50 is done and you can play the update. Kate updates keep taking a lot of our time and this one is not an exception.
So, about 0.50. The entire update is revolving around the cheerleading squad, in one way or another. Now that Kate has proven herself, it's time for other characters to show their resolve and willingness to do what it takes to join the squad. But don't worry, Kate won't be left behind. She'll be able to watch, and optionally join in on the fun.
This is one of the longest chains of events we've done in one update. There are four periodic events at the end.
We hope you enjoy our game!
v0.49
0.49 is focused on Kira teaching Max and Alice the tricks of the trade. There are two series of events, Kira will be switching between the lessons. One for Alice and one for Max, back and forth, back and forth.
This will also lead to a new punishment for Max and Alice before going to sleep.
Glamour v0.48
The first event in the story that kicks off the whole thing
Late night movies with Lisa after midnight (3 new events)
Kira sunbathing between 12 and 13 when Ann's home (3 new events)
Kira sunbathing between 12 and 13 when Ann's isn't home (3 new events)
A random event during the day when Alice is punishing Lisa (3 new events)
Alice sunbathing when Ann is around (2 new events)
Ann smoking after midnight (2 new events)
Ann cooking breakfast (2 new events)
Ann taking a bath after 20:00 (3 new events)
Ann doing yoga after 17:20 (3 new events)
Kira watching TV after 1:00 in the living room (2 new events)
Max sleeping in Ann's room (3 new events)
Max sleeping in Alice's room (2 new events)
Alice smoking by the pool when Ann's not at home (3 new events)
A new punishment event
36 new events in total, most are pretty long. As we've mentioned above, if there's more than one event, the last one is always periodic.
Starting with 0.49, we will try to make smaller, but more frequent updates. The poll about 0.49's focus should be up soon. Since 0.48 changes so many things around the villa, we recommend you playing through it before you vote on 0.49.
We've changed the game's UI for importing and exporting save files. Not only you can migrate your progress without having to move individual save files manually, there's now an option to move all of your save files at once.
Glamour 0.47
We've said enough about developing 0.47 in our previous posts, so let's just skip to the things we've added in our latest patch.
There's a short series of events in the college swimming class, after which Max unlocks the option to visit Julia and Kate's house
Once unlocked, Max will be able to visit them every day between 15:30 and 16:00. You can go to their house from Max's villa, or you can stay in college until it's time to go to Julia and Kate's.
A series of events on the couch in the living room.
A series of events in the backyard.
A series of events in the basement.
Max will also get to meet Maria, Julia and Kate's neighbor. She doesn't have any content in 0.47, but we can develop this story if you vote for it.
Fixed bugs
Glamour v0.45.1
Part one of 0.45 is ready and out. This is the technical part of the update, so it doesn't have a lot of events. Before we could do those, first we had to implement basic college functionality like getting to college and back, attending classes, etc.
The game does have introductions with college characters like classmates and teachers. Max's college has some crucial differences compared to Kate's college, so we recommend you read it carefully instead of skipping it, it's not just a repeat of the old information.
We've already rendered over 150 images for 0.45, so we're still working on the content part of the update. We'll release it as soon as possible. If you want, you can wait until we release the rest of 0.45 to play the whole thing at once.
Glamour v0.44
Another update is in the bag. We've made plenty of content and almost all of it is explicit.
Ann lost her job and now spends her time at home. Which caused plenty of changes around the Villa.
Kira is now more likely to spend her lunch break at home. Ann joins her by the pool, who in turn can be joined by Max.
Now that Alice is officially the sole provider, she holds even more power. But since 75% of our patrons voted to improve her relationship with Max, she doesn't get out of her way to make his life miserable. New events when Max sleeps in Alice's room.
New events in Max's room when Alice punishes Lisa in Glamour.
Olivia delivers on her promise. Wait until she stays overnight and go to your room.
Ann can't find a job, so she asks Alice for one. Max uses this opportunity to spend more time with Ann.
You can now skip events with Alice+Lisa and Lisa+Olivia if you've already seen all of them.
Glamour v0.43
New yoga events. Alice will finally stop ruining everything.
The same applies to the events when Ann is cooking breakfast.
New events in the evenings when Ann is taking a bath.
New events by the pool with Alice is sunbathing next to Ann.
New events with Alice and Lisa.
New events with Alice in her room.
New dress-code by the pool.
Glamour v0.42
Veronica. Kate and Veronica annul their previous agreement where they play cards and Kate wishes for Veronica to vote yes in the committee. Their relationship gets on a new level, and there's no gambling element anymore.
Adam. Next Kate needs to find a way to make Adam always vote for the new rules.
Anatomy. Meat of the update, various new events in the anatomy class.
New dress code in the anatomy class.
A special anatomy lesson for guys.
A special anatomy lesson for ladies.
v0.41:
New lessons with Lisa and Ann. Once you unlock them and Lisa invites Max for a lesson, there will be an option between old and new lessons so you still have the access to the old events.
New late night events with Ann and Kira in the living room.
Continuation of the Alice show. Max finally gets free to do what he wanted for so long!
New events when Max sleeps in Ann's room.
From now on, Max can sleep in Ann's room whenever he wants (after 22:00) even if Olivia isn't there. You'll need to unlock this in the story first, though.
New punishment. Alice got to be in charge in 0.40, but we didn't have the time to implement everything we wanted and had to push some punishment events to 0.41.
v0.40
Today is a good day to release 0.40. Not only it took us less than a month to make, it's our biggest update yet! It has 30% more text than our previous record, and it has about one and a half, maybe even two times more images than our average update.
We've managed to do everything we planned for this version. The only content we didn't do on time is editing some of the images (there are just too many of them this time). We'll finish them up in a couple of days and it won't affect the release date of our next update. Once they're done, the game should update and download new images automatically as long as you're logged in.
So, here's what we added in 0.40 (spoilers, obviously):
Private punishments in Ann's room go out with an explosive finale, new punishments are in the house!
Now that Alice gets to punish Max, the rule of equivalent exchange dictates Max gets to punish Alice in a new and exciting way for smoking!
Late night show with Lisa and Alice gets even more fun! No spoilers here, go look it up in the game.
Surprise, surprise turns out Alice isn't the only smoker in the house.
Karen's visit to the villa will snowball into all kinds of events all over the house.
Max will finally see college, but not in the capacity you might expect.
What could be better than the late night events with Kira? That's right, the same events, but with Kira and Ann!
Deepening relationships with Ann leads to newer and even more exciting yoga events!
Ann's change in attitude will be clearly shown in her new early morning cooking attire.
A lot of fun content. We hope you like our update.
We've decided to make the next update for Max again. Making updates so close to the end of the month is too stressful, so we've decided to make a shorter update to give us some breathing room. Giving Kate a smaller update wouldn't be fair for her, so Max gets the short end of the stick. Also Kate already has much more content than Max, so he gets to have more fun with Ann, Alice, a bit of Lisa and Kira in 0.41. In the future we want to give Max the same freedom to move around the map. It will take a lot of time, though, so it will be some time away from now.
Another reason we want to make another update for Max is… well, a muse, I guess? For some reason making new content for Max has been a lot easier lately. You get more images and more text in the same amount of time whenever we're making an update for Max. We're not doing this on purpose and we like Kate, but it is what it is. We will come back to an even split between Kate and Max as early as we can.
v0.39
Now here are the events we've added in Glamour 0.39:
New pool events when Ann and Lisa are sunbathing nearby. Alice will come up to Kate and offer to have some fun.
In the evenings, when no one is watching TV, Alice will offer to watch something.
Kate can now do yoga with Ann.
Playing as Max, you're seen a series of events during Alice's show. Now these events exist from Kate's perspective. This whole series of events only took us one day to implement from Kate's perspective, by the way.
Kate can give Ann massages in the evenings.
In all of these events, Kate will have a choice between encouraging or punishing Max's behavior. Once Max's authority goes up or down enough, it will unlock new punishment events. You won't get locked in your initial choice, at any point you can change your mind and influence Max's authority in the other way to trigger events you haven't seen.
You can check Max's authority parameter in the Villa quest, which will also track progress with every series of events of this update.
If Max unlocks the right to punish others
And this is what happens if he gets reprimanded all the time
v0.38
This is definitely the biggest update we've ever made. The number of images is about twice as high as usual, and we have about 50-60% more events.
A series of events with Kira at night in the living room. Significant progress in a relationship with Kira, which will unlock events all over the villa.
Kira will start coming home during lunch, around 12:00. A long series of events, Max won't be disappointed.
New and improved yoga. The girls will change their wardrobes during sunbathing. Another series of events.
Alice got some love too. A couple of new events with smoking, new events with a sunscreen.
New event with Ann while she's taking a bath.
A small surprise from Kira when Max goes to sleep in certain situations. The quest log will have a hint once you unlock it.
v0.37
A long series of events in Karen's classes. Kate will have to face a series of challenges like never before.
A series of events with Nicolas in his office, tête-à-tête. This one gets unlocked after a couple of events with Karen.
Optional events with Oscar. Turning him down won't have any consequences, but saying yes might lead to future events.
Another series of events with Karen, unlocks after a number of events with Nicolas.
And at the very end, an important event with Candy, who will finally get answers for many of her questions.
All events with Karen, Nicolas, and Oscar have periodic events at the end.
We tried to write down an informative quest log so no one gets lost. Every series of events (except Oscar's, but you definitely won't miss that one) shows you in percentages how much you've done so you know if you've completed the update.
0.37 has around 30 events and 20 dialogs, so it's about as big as some of our latest updates.
0.37 also has some bug fixes:
Sometimes Julia would ignore Kate turning her down and would visit her at night multiple times.
Nick had a similar problem where he would pester Kate too often. These are bugs and weren't intended.
Sometimes Kate saw Nick with Julia and the basement, and Nick would come back after leaving when he wasn't supposed to.
Glamour 0.36
People have been waiting for Lisa to lose her v-card for multiple years. Since this is a monumental occasion for both her and Max, we've decided to make this update extra special.
As we've already mentioned it in the previous post, 0.36 is our biggest update yet. It's about 50% bigger than usual, which of course took some extra time to develop.
We don't want to spoil too much in the change log, so just jump into the game and see everything for yourselves!
Glamour 0.35.1
As promised, here's the last third of the 0.35 update. This time the events will be about Kate, Karen, and Nicolas.
Overall, 0.35 turned out to be about 50% bigger than our usual updates.
0.36 should come out on schedule, at the end of March. As a reminder, it will be focused on Lisa, Ann, and a bit of Alice.
The game should update itself automatically. Turns out we missed a couple of images in 0.35, so the game should download these correctly.
The link for the update version will be in the next post.
In 0.35 we switched the format of all jpg images to webp, so the offline PC version should lose about 770 megabytes without losing any of the image quality. But for that to come into effect, you'll have to redownload the game.
Glamour 0.35
We have two things to tell you about 0.35. First, despite February being the shortest month of the year, 0.35 has a larger size than our usual update. The second is we couldn't finish all of it on time. 0.35 has three series of events. We're releasing two of them today, and the last third of the update should be available in a couple of days. The two thirds of an update already in the game are roughly the same size as our usual update, and the third one will add another 50%, which will probably make 0.35 one of our biggest updates ever.
So, here's what we've done for 0.35:
The update is all about Karen. One series of events is about extra lessons with Andrew while all the other classmates are busy with P.E. The other one is all Kate being punished in her basement. The third one isn't done yet.
The last series of events will be in the principal's office. Obviously, Karen and Nicolas will be involved. We'll show you some images tomorrow so you know what to expect.
0.35 will eat up a couple of days in March, but we'll try to release 0.36 without delays, at the end of the month. 0.36 will be all about Lisa losing her V card, plus some events with Alice and Lisa. We'll write more about 0.36 in the future.
Glamour 0.34
Without too many spoilers, here's the list of new events in 0.34:
Kate and Julia update their home clothes.
Julia gets a new toy
New punishments in the basement.
New late night events in the living room.
New TV events in the living room.
Julia gets a new alarm clock.
Sunbathing in the backyard has new events.
Joining Julia in the shower has never been more exciting.
Since the update is focused on Julia and Kate relationship, Kate caught Julia up to speed on the newest developments in her life, along with dialogs setting up future events with various characters.
For the offline version:
Fixed the game freezing after clicking on some sprites.
Changed line spacing for some events.
Improved text animation in dialogs.
Adjusted text layout in the voting screen (laptop).
Glamour 0.32
It's time to finally release 0.32. We were trying to make a smaller update, but somehow it ballooned into one of our biggest updates yet. Record amount of new images and text, or at least close to it.
0.32 is focused on Max, Lisa, and Olivia by the pool.
Along with new content, we've also made a lot of changes to the offline version.
– Various interface improvements.
– Dialogs options from the online client have been ported to the offline version.
– Fixed a bug with a stuck sound playing on a loop.
– Settings should properly work in the android version now.
– Fixed a bug where the android version would sometimes not display new images after updating.
v0.30
We've already talked about our new release schedule plenty of times, so let's just skip right to the update.
0.30 is all about Kate, more specifically cleaning Max's and Lisa's room. They all get together and have fun in a series of events, including a periodic one at the end.
Fixed a bug where Alice would completely break down and refuse to leave her room if Kate isn't on the villa. Same goes to Lisa and Ann.
Now we can focus entirely on 0.31, where Kate will be cleaning Alice's and Ann's room. We're aiming at around the same amount of content as 0.30. We'll also have a poll about 0.32 in a couple of days, which will be all about Max.
0.29 part 2
It's time to release the second half of Glamour 0.29. Last post we explained why we had to split it in half, but she short version is it was basically two updates in one.
Here's what you can expect in the newest update:
Kate will start visiting the villa as a dynamic event. She'll swim in the pool, tan, shower, spend time in Alice's room, watch TV, and sleep with Alice. We have plenty of stuff we can implement in the future, so vote for Kate if you want to see us develop this storyline.
Sometimes Kate will stay overnight and Max will be able to peek on girls when they do the cam show after 1:00, where he'll get to see all kinds of interesting stuff.
Today we also release the offline version 0.29 both for PC and for Android. The offline version now supports cloud saves you used in the online version. Don't forget to log in to use this feature.
We hope you'll like our update.
What's next Glamour?
Tomorrow we'll start working on our next update. It will be focused on Kate. We're trying a new update schedule, so 0.30 will be smaller and we'll release it much sooner than in a month. Then there will be an update for Max, etc.
0.29 Offline
About the content we're releasing today. When it comes to images and general plot, it mostly follows the same story of the maid and the massage events you've already seen in 0.11, 0.13, and 0.25. However, this time they're from Max's perspective, so there are plenty of new dialogs. Also, it's focused specifically on relationship between Max and Kate, so there are next to no events with other characters.
Here are new events in Glamour 0.29 Part 1:
Max meets Kate for the first time, subsequent buying of the maid uniform.
A series of events with Kate maid job. First in her normal uniform, then without panties.
A series of events in the massage room in Julia's fitness club.
It's a Max update, so he doesn't have to wait for Kate training on Julia/Alice, she trains on them off-screen and it doesn't take any time. A periodic event at the end with multiple choices.
Glamour v0.28 Offline
Kate can finally earn money on the villa
New events with Nick and Julia in the basement
Kate can now tan topless
Extra scenes with sophie
Reduced waiting time between implementing optional and the mandatory medical exams. People had nothing to do but wait, and it wasn't super obvious, so we've decided to cut it down.
Removed an outdated line in of the old quests.
Fixed a bug where sometimes Julia would bug Kate every night, even if Kate turns her down. The game was mistakenly updating the wrong cooldown, specifically one for the events with Nick and Julia. Now, when turned down, Julia will leave Kate alone for 7 to 14 days. Same goes to Julia and Nick inviting Kate to have fun together.
Increased cooldowns for the side effects from the Zoe's pills. It used to have basically no cooldown and could possibly happen every day. Now if Kate turns someone down, the next event will have a 10-16 days cooldown (every character has their own cooldown, too). Now if Kate agrees to do stuff with Oscar, the next event will happen in 3 to 5 days.
Fixed a bug when a certain step in the massage office (in Julia's fitness club) would display the wrong step and make things confusing.
Added a line in the Special chemistry quest when Kate would need to take the pill, and she needed more Nick and Julia progress but the game didn't tell about that requirement.
Now Max is more than a background decoration in the villa and Kate can now talk to him.
The College committee quest becomes inactive once players complete all available content in it.
Same goes to the Cheerleading squad quest.
Now the game correctly shows Kate now wearing any underwear when she's changing in the college medical office.
Fixed many various bugs in the offline version of the game, as well as countless typos.
Glamour 0.27 offline:
Added a line about the quest log after the first breakfast.
Reworked the New home quest, adding hints about breakfasts and dinners, and other basic information to ease new players into the game.
Catching Alice when she's smoking is now a lot easier. Decreased some related cooldowns.
Added a hint when Max needs to visit Alice's website in the story. Some players had problems noticing the new button in the bottom right corner.
Drastically improved chances of Ann finding Alice's cigarettes. If Max hides cigarettes only 2 hours before lunch or dinner, the chance is 100%.
Decreased chances of the spider crawling away from Alice's room. If Max hides the spider after 22:00, the chance is 100%.
The chance to find a spider in the backyard or by the pool is buffed to 80%.
The New house quest shows as «complete» once it's done.
The Big problem quest becomes inactive when there's nothing to do. It become active once again later and shows a new hint about the next step.
Decreased the required number of punishments to get to the new levels (in the underwear and naked). It was 5 and 10 before, it's now 3 and 5.
Added the new quest Consequences with various hints how to advance the punishments. It now keeps track of Max's warnings, etc.
Added hints about helping Lisa with homework, and consequences if Max deliberately makes a mistake.
Added a new tracker in the quest log about the cigarettes. Stuff like whether there's a point to look for them, whether Max tried to search for them and what was the result, what happened and what to do next, etc.
Now Lisa retires to her room earlier so she could watch porn with Max. In the past she would often stay in the living room until very late and then would go to sleep right away.
Now Lisa goes to Ann's room only after a certain point in the Mentor quest. Because of this mistake, Lisa often didn't do her homework and Max had a very low chance to progress in the Mentor questline.
Decreased the pool cleaning cooldown to every other day so Max has an easier time earning enough money for the cameras and Lisa's presents early game.
Ann had a house dress she would only wear before lessons with Lisa and Max. She now wears it more often around the house.
Now once Max reaches a certain point in late night events with Kira, the game will automatically unlock the new Balcony quest that should help guide players to stargazing.
In the past, players were able to start the next quest step right after installing the telescope so we fixed that.
Now the balcony keeps track whether Max already used the telescope that day. We finally know who watches the watchers. It's the balcony.
Fixed another out of sequence mistake where the series of events with the telescope was available before watching porn with Kira at night.
The Big problem quest now has a new hint about finding late night events with Kira and new hints about the time of day the events become available.
New Yoga quest. In the past players could easily miss Ann doing yoga after 17:00, now it's part of an official quest.
Fixed a bug where sometimes Ann would forget about yoga and tan almost until dinner.
Glamour 0.24 offline:
The last poll showed you guys, eh, wanted 0.24 to be focused on Max, so we, eh, complied. Originally we were aiming for several smaller storylines, but then we've decided to focus on one specific story so it can progress further and pause it at the right time.
We don't want to spoil the update in this post, so we're going to be vague. After content from 0.22 (Max and Lisa watching porn together), Lisa asks about sex ed lessons with Ann. These lessons is what this update is all about. The last event is going to be long and periodic, with several choices.
At the end of the update Max is going to make an important decision which will affect future content in Glamour.
Glamour 0.23 offline:
The locker room
There's a new regular event for changing into the sports uniform and swimming suit before PE and swimming classes. These two mini events check what characters are present in the locker room, their stage of undressing, and has different angles. It took plenty of sprites and some new code, but it looks really nice. We also used this new code for other events, too.
Cheerleading squad trials
So, this is where the new events start. First you need to finish the old content related to the cheerleading squad. The last step was Karen catching Kate without wearing any underwear during the uniform checkup.
Once that's done, the next step is to ask Angela about the cheerleading squad. She'll tell Kate to wait for the next PE class (Mondays, Wednesdays, and Fridays). The quest log will have the hints to guide you along the way if you get lost. There are several unique new PE lessons where Angela will be talking about the new trials and earning points. You can see the number of earned points in the change log, by the way.
We don't want to spoil too much about the trials, so we're going to be vague here. Go and check it out yourselves.
All trials are completely optional. You can skip any of them or decide to do them at a later date.
Every trial gives Kate an opportunity to earn points. The number will vary on her behavior. Some of them are periodic and can be repeated as much as possible. Here's a small spoiler: slapping Oscar will result in a longer cooldown, but he will be back eventually.
One of the trials involves a sex shop. For now it only sells one item, but it will increase its stock in the future.
Doing the trials will lead to various people wanting to discuss them with Kate, so there are plenty of new dialogs, too.
The final trial
The ultimate trial will let Kate earn a whole bunch of points, it is the longest event we've ever made. Including choices, it has 122 steps in Glamour.
You can repeat the last trial to see the alternative option. We didn't want to make a periodic version of the event with the same images but new text, so we're going to expand it in the future. But for now, you can ask Angela and make everyone forget the final trial so you can do it again. Canonically, the event only happens once, so everyone is going to act like it's happening for the first time and Kate won't be earning any extra points. Or you can just save before asking Angela to set up the trial for the first time, if you want. That's basically how it works, but you can still replay even if you forgot to make a save point.
Glamour 0.22 offline:
As always, our desire to add more and more content got the better of us and we had to delay the update again. But it's finally ready and we're happy to present 0.22 to you. This time we've focused on Lisa and Max relationships.
Here's what we've done (heavy spoilers ahead, skip to the the end of the post to see some extra news if you want to go into the update completely blind):
Max can ask Lisa out to be his girlfriend. This starts off the series of events.
Max will gift Lisa a silk robe and will get to see Lisa trying it on. Once Lisa gets the robe, she will only do her homework in it. And sometimes she'll be wearing it after taking a shower, so you'll get to see Lisa in the new robe all over the house. We're still missing some images (for example, Lisa always washes the dishes in her default home clothes instead of her bathrobe or the towel), but we will add them overtime.
Now that Lisa and Max are in the relationships, Max will start, em, "flirting" with Lisa when they're doing her homework. A series of events, including a periodic one.
At some point in the story Max and Lisa will start watching porn together. Another series of events.
Max will buy Lisa a new swimsuit. Just like with the robe, Max will get to watch Lisa trying on the new gift. Lisa will start wearing the new swimsuit at the pool.
Two series of events with peeking on Lisa changing. First by "accidentally" barging in the room while she's changing, the other when she lets him stay in the room.
At some point Max will catch Lisa not wearing panties at school and she will ask him how he feels about it. For now this decision will only affect whether Lisa will be wearing panties when she's changing, so don't be afraid to ask her whatever you like to see. We don't have any plans to add cuckold into the game, so even if this decision will affect future events, it will only be something along the lines of "new content with Olivia", and not "new content with Alex" in Glamour.
Once Lisa and Max relationships get close enough, Lisa will let Max peek under her skirt when she's lying on her bed.
We've added many steps in the quest log, so hopefully you won't get lost about what to do. The general rule of the thumb is: keep helping Lisa with her homework, keep peeking, and keep watching pornin Glamour.
That concludes the spoilers about 0.22, so you can start reading if you skipped the change log.
We also have two long term projects along with current updates. The first one is making new graphics for the second tier for the college uniform, which is a lot more daring and explicit. The game has plenty of images with the current uniform and we have to double a lot of them with the new uniform. That is a lot of work, but we're getting there.
The second task is even more daunting. It's what our programmer is working on almost 100% of the time. He's porting the game from the Unity engine to something more universal and quicker. This will allow us to release offline versions for the Android too. The work is ongoing for several months and we hope soon we'll get to the polishing stage. Generally speaking, this work is done in parallel with adding new content and doesn't hurt the amount of new dialogs and events we add to the game every month because the new content takes precedence in Glamour.
We keep trying to make every new update smaller and release it sooner, but we keep adding more and more new content instead. Sorry about that 🙂 Because of that, we have to release this update on the same schedule as the last time. Today is January 17th and we're releasing the game for our $40 Patrons, our $20 Patrons will get the access in three days, on January 20th. $10 Patrons in three more days on the January 23rd, and $5 Patrons in five more days, on January 28th. Offline 0.21 will become available on the same day in Glamour.

+ Note
Glamour tries to download files after the start make sure you disconnect from the internet or block it via firewall!​
The offline version works regardless of the Internet and antivirus!
Download from [File Boom]
Download from [Tezfiles]