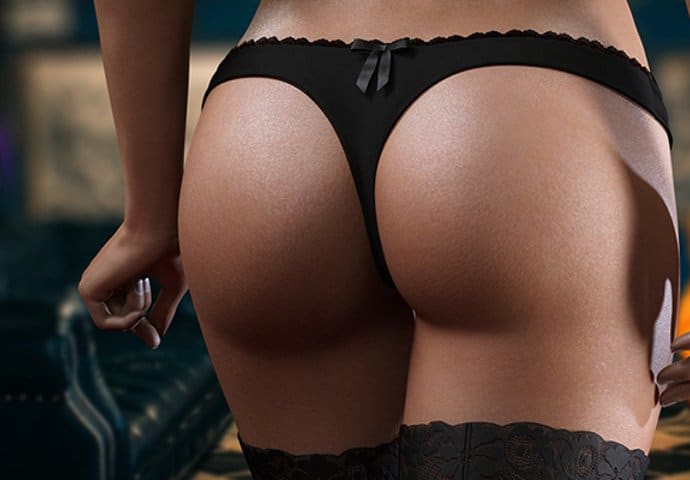 Release date: 24 June, 2020
Genre: 3DCG, Corruption, Voyeurism, Lesbian, Exhibitionism, Masturbation, Oral Sex, Dark Silver, Handjob, incest, milf, mom-son, seduced, slut, visual novel, All sex
Censorship: None
Platform: Windows
Version: Glamour 0.27 Offline + walkthrough + CG Images
Language: English / Russian
File size: 3.47 GB
About game:
Main character (a guy or a girl, your choice) from a small town turns 18 and it's time to go to college. Thankfully, they get an opportunity to move into big city and apply into a new experimental college. New live, new opportunities, and no oversight from an overprotective mom! Turns out main character doesn't even have to pay for the college! All they have to do is sign a strange contract and agree to follow college rules, breaking which might have grave consequences, up to being expelled… And not only that, the rules might change in the future, too…​
+ Features
It's going to be a sandbox RPG with a lot more freedom than

Big Brother!
Many different NPCs, who are going to live their own lives. Main character is just a part of the world, not the center of it.
Every NPC, while having some random characteristics here and there, is going to have a lot of care and development put into them. They will have their own stories and secrets.
Many NPC-related storylines, which will tell you more about them and will elevate your relationships to a new level.
The main character—by the way, this time the main character is female—will be able to interact with NPCs and change their behavior, tastes and preferences.
Dates (and more) with NPCs, both men and women.
Many different fetishes. Everyone will find something that gets their engine going.
The main character and NPCs have a lot of different skills and parameters.
Lots of ways to earn money. From completely legal to…
Mini-games. From lock-picking to gambling like poker.
Crafting and selling new items.
Experimental college with unique rules, which will lead to all kinds of spicy situations. The main character will be able to manipulate the rules to achieve her goals.
The game is going to be set in the same place and time as Big Brother. The main character will be able to meet a lot of familiar characters and more. Oh, and spiders. There will be spiders.
Windows, OSX and Android support.
And, as always, great graphics. As good as last versions of Big Brother and better!
+ Changelog
Glamour 0.27 offline:
Added a line about the quest log after the first breakfast.
Reworked the New home quest, adding hints about breakfasts and dinners, and other basic information to ease new players into the game.
Catching Alice when she's smoking is now a lot easier. Decreased some related cooldowns.
Added a hint when Max needs to visit Alice's website in the story. Some players had problems noticing the new button in the bottom right corner.
Drastically improved chances of Ann finding Alice's cigarettes. If Max hides cigarettes only 2 hours before lunch or dinner, the chance is 100%.
Decreased chances of the spider crawling away from Alice's room. If Max hides the spider after 22:00, the chance is 100%.
The chance to find a spider in the backyard or by the pool is buffed to 80%.
The New house quest shows as «complete» once it's done.
The Big problem quest becomes inactive when there's nothing to do. It become active once again later and shows a new hint about the next step.
Decreased the required number of punishments to get to the new levels (in the underwear and naked). It was 5 and 10 before, it's now 3 and 5.
Added the new quest Consequences with various hints how to advance the punishments. It now keeps track of Max's warnings, etc.
Added hints about helping Lisa with homework, and consequences if Max deliberately makes a mistake.
Added a new tracker in the quest log about the cigarettes. Stuff like whether there's a point to look for them, whether Max tried to search for them and what was the result, what happened and what to do next, etc.
Now Lisa retires to her room earlier so she could watch porn with Max. In the past she would often stay in the living room until very late and then would go to sleep right away.
Now Lisa goes to Ann's room only after a certain point in the Mentor quest. Because of this mistake, Lisa often didn't do her homework and Max had a very low chance to progress in the Mentor questline.
Decreased the pool cleaning cooldown to every other day so Max has an easier time earning enough money for the cameras and Lisa's presents early game.
Ann had a house dress she would only wear before lessons with Lisa and Max. She now wears it more often around the house.
Now once Max reaches a certain point in late night events with Kira, the game will automatically unlock the new Balcony quest that should help guide players to stargazing.
In the past, players were able to start the next quest step right after installing the telescope so we fixed that.
Now the balcony keeps track whether Max already used the telescope that day. We finally know who watches the watchers. It's the balcony.
Fixed another out of sequence mistake where the series of events with the telescope was available before watching porn with Kira at night.
The Big problem quest now has a new hint about finding late night events with Kira and new hints about the time of day the events become available.
New Yoga quest. In the past players could easily miss Ann doing yoga after 17:00, now it's part of an official quest.
Fixed a bug where sometimes Ann would forget about yoga and tan almost until dinner.
Glamour 0.24 offline:
The last poll showed you guys, eh, wanted 0.24 to be focused on Max, so we, eh, complied. Originally we were aiming for several smaller storylines, but then we've decided to focus on one specific story so it can progress further and pause it at the right time.
We don't want to spoil the update in this post, so we're going to be vague. After content from 0.22 (Max and Lisa watching porn together), Lisa asks about sex ed lessons with Ann. These lessons is what this update is all about. The last event is going to be long and periodic, with several choices.
At the end of the update Max is going to make an important decision which will affect future content in Glamour.
Glamour 0.23 offline:
The locker room
There's a new regular event for changing into the sports uniform and swimming suit before PE and swimming classes. These two mini events check what characters are present in the locker room, their stage of undressing, and has different angles. It took plenty of sprites and some new code, but it looks really nice. We also used this new code for other events, too.
Cheerleading squad trials
So, this is where the new events start. First you need to finish the old content related to the cheerleading squad. The last step was Karen catching Kate without wearing any underwear during the uniform checkup.
Once that's done, the next step is to ask Angela about the cheerleading squad. She'll tell Kate to wait for the next PE class (Mondays, Wednesdays, and Fridays). The quest log will have the hints to guide you along the way if you get lost. There are several unique new PE lessons where Angela will be talking about the new trials and earning points. You can see the number of earned points in the change log, by the way.
We don't want to spoil too much about the trials, so we're going to be vague here. Go and check it out yourselves.
All trials are completely optional. You can skip any of them or decide to do them at a later date.
Every trial gives Kate an opportunity to earn points. The number will vary on her behavior. Some of them are periodic and can be repeated as much as possible. Here's a small spoiler: slapping Oscar will result in a longer cooldown, but he will be back eventually.
One of the trials involves a sex shop. For now it only sells one item, but it will increase its stock in the future.
Doing the trials will lead to various people wanting to discuss them with Kate, so there are plenty of new dialogs, too.
The final trial
The ultimate trial will let Kate earn a whole bunch of points, it is the longest event we've ever made. Including choices, it has 122 steps in Glamour.
You can repeat the last trial to see the alternative option. We didn't want to make a periodic version of the event with the same images but new text, so we're going to expand it in the future. But for now, you can ask Angela and make everyone forget the final trial so you can do it again. Canonically, the event only happens once, so everyone is going to act like it's happening for the first time and Kate won't be earning any extra points. Or you can just save before asking Angela to set up the trial for the first time, if you want. That's basically how it works, but you can still replay even if you forgot to make a save point.
Glamour 0.22 offline:
As always, our desire to add more and more content got the better of us and we had to delay the update again. But it's finally ready and we're happy to present 0.22 to you. This time we've focused on Lisa and Max relationships.
Here's what we've done (heavy spoilers ahead, skip to the the end of the post to see some extra news if you want to go into the update completely blind):
Max can ask Lisa out to be his girlfriend. This starts off the series of events.
Max will gift Lisa a silk robe and will get to see Lisa trying it on. Once Lisa gets the robe, she will only do her homework in it. And sometimes she'll be wearing it after taking a shower, so you'll get to see Lisa in the new robe all over the house. We're still missing some images (for example, Lisa always washes the dishes in her default home clothes instead of her bathrobe or the towel), but we will add them overtime.
Now that Lisa and Max are in the relationships, Max will start, em, "flirting" with Lisa when they're doing her homework. A series of events, including a periodic one.
At some point in the story Max and Lisa will start watching porn together. Another series of events.
Max will buy Lisa a new swimsuit. Just like with the robe, Max will get to watch Lisa trying on the new gift. Lisa will start wearing the new swimsuit at the pool.
Two series of events with peeking on Lisa changing. First by "accidentally" barging in the room while she's changing, the other when she lets him stay in the room.
At some point Max will catch Lisa not wearing panties at school and she will ask him how he feels about it. For now this decision will only affect whether Lisa will be wearing panties when she's changing, so don't be afraid to ask her whatever you like to see. We don't have any plans to add cuckold into the game, so even if this decision will affect future events, it will only be something along the lines of "new content with Olivia", and not "new content with Alex".
Once Lisa and Max relationships get close enough, Lisa will let Max peek under her skirt when she's lying on her bed.
We've added many steps in the quest log, so hopefully you won't get lost about what to do. The general rule of the thumb is: keep helping Lisa with her homework, keep peeking, and keep watching pornin Glamour.
That concludes the spoilers about 0.22, so you can start reading if you skipped the change log.
We also have two long term projects along with current updates. The first one is making new graphics for the second tier for the college uniform, which is a lot more daring and explicit. The game has plenty of images with the current uniform and we have to double a lot of them with the new uniform. That is a lot of work, but we're getting there.
The second task is even more daunting. It's what our programmer is working on almost 100% of the time. He's porting the game from the Unity engine to something more universal and quicker. This will allow us to release offline versions for the Android too. The work is ongoing for several months and we hope soon we'll get to the polishing stage. Generally speaking, this work is done in parallel with adding new content and doesn't hurt the amount of new dialogs and events we add to the game every month because the new content takes precedence.
We keep trying to make every new update smaller and release it sooner, but we keep adding more and more new content instead. Sorry about that 🙂 Because of that, we have to release this update on the same schedule as the last time. Today is January 17th and we're releasing the game for our $40 Patrons, our $20 Patrons will get the access in three days, on January 20th. $10 Patrons in three more days on the January 23rd, and $5 Patrons in five more days, on January 28th. Offline 0.21 will become available on the same day in Glamour.

+ Note
Glamour tries to download files after the start make sure you disconnect from the internet or block it via firewall!​
The offline version works regardless of the Internet and antivirus!
Download from [File Boom]
Download from [Tezfiles]