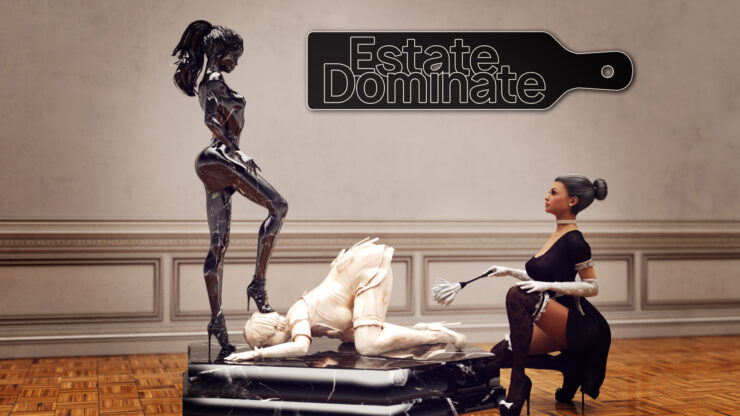 Release date: 1 September, 2020
Genre: 3DCG, Male Protagonist, BDSM, Corruption, Female Domination, Male Domination, Humiliation, Incest, Sexual Harassment, Teasing
Censorship: None
Platform: Windows, Linux, Android
Version: Estate: Dominate Release 6 version 0.36 + Inc Patch + Walkthrough + CG Images + Mod
Language: English
File size: 2.8 GB
About game:
When your parents and their best friend and business partner die in an accident, you and his daughter are suddenly in a precarious financial situation. To outfit their laboratory, your parents relied heavily on loans by the Stern Group. Yet, the medical equipment they were developing is still a prototype with little financial value.
With the prospect of having to drop out of college to find work looming over you, you decide to visit Mrs. von Stern -the CEO of the Stern Group- at her office. Your only hope is for her to take pity on you and defer the loan for a few years. Instead, Mrs. von Stern offers you a deal: If you and your friend serve as household staff at her estate over the summer, the debt will be forgiven. She only asks one thing of her servants: Total obedience…