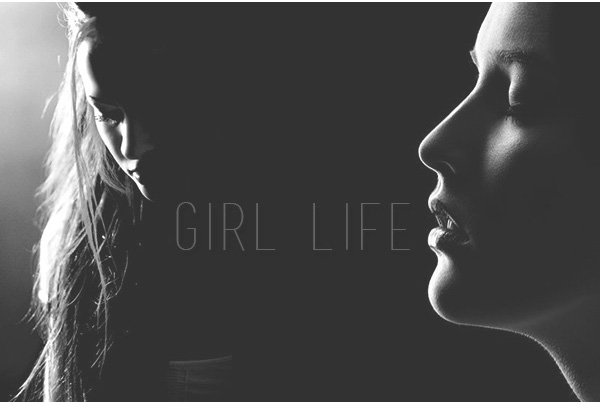 Release date: 10 July, 2023
Genre: SLG, ADV, Gender Bender, Anal sex, BDSM, Porn Group sex, Oral sex, Striptease, Prostitution, Lesbians
Censorship: None
Platform: Windows
Version: Girl Life 0.9.0.1
Language: English
File size: 3.53 GB
About game:
Girl Life is an open-world game in our current time, for you to explore as you are thrown into a new life. You can either start out in the middle of a larger city, where you'll find yourself finding a job to pay your rent and bills. Or you visit high-school again and make new friends there. Go to the nightclub at weekends, train at the gym, go on a shopping tour or whore yourself out, it's up to you.
There are barely any decisions in this game that are final and most events tend to be obvious towards their outcomes…
+ Changelog
0.9.0.1
– Anushka and the boys living in the city so their story can be started in the city or picked up again in the city content by nutluck with code from HotMike
– New sauna scene for Vicky"s house invite, to replace the beach scene during the winter.(Virgin/Lesbian Safe) – Derryth_Love
– Tit fucking scenes added to porn studio – Vengeance_11
– Minor sex event between Marcus and Irina added to school – Vengeance_11
– Sugarcube conversion being built entirely by steuchs, has its own IGDB entry for current demo build
– new code testing program built and tested by netuttki
– You can now select electives on uni starts text for them from nutluck and code by bgkjdgbizgblzdgbr
– Generic reactions for chats at school linked after pending for some time, worked on by whole team but special mention to bg for the code
– fixed the underwear filters and added shop filters for underwear – KS
– Heritage museum from BBZ01 with code from KS
– Filters for shoes from KS
– More modelling and porn talk options with Albina from hornguy6
– Comments to the school chats for the new sub categories of uniform from BBZ01
– Photography shop code overhaul from VOS/Hooded Silence
– Big Katja nightclub content. Plus system for Katja doing things with out the player being there (sex/drugs), and changes to allow start of Katja"s quest in different states of her sexual progression, from bgkjdgbizgblzdgbr
– Tanya dates revamped by BBZ01 with code from KS
– Christina shower humiliation is now linear until her house unlocks, then resumes random thanks to Anya
– Text edits from Vengeange_11, HotMike and hornguy6
– Bug fixes from Kevin Smarts, hornguy6, Anya, bgkjdgbizgblzdgbr, HotMike, hornguy6, VOS and netuttki.
– Image pack from Anya
0.9
– Stamina reworked to have meaning and work as limiter for exercising from bgkjdgbizgblzdgbr
– New 2023 splash screens at game start from Gwen
– Random photo event added to park by HotMike
– Small update on the City Nightclub. A full bar with menu, nomore prostitution but you can be picked up by a couple on the dance floor from bgkjdgbizgblzdgbr
– Music store a bit more organic with some new bits from nutluck, coded by bgkjdgbizgblzdgbr
– Sonia content relating to her fail from nutluck with code from bgkjdgbizgblzdgbr
– Minor dialogue scenes added to pharmacy by BBZ01 with code from Hooded Silence
– Sleep should set to 100 if you have enough sleep now, and thousands of number separators added by Hooded Silence
– various small things from hornguy6 (Idk)
– New exercises for butt training and heavy weights to use the code below from Kevin Smarts
– Code to allow training of butt and strength beyond 100 for bodybuilder Sveta from bgkjdgbizgblzdgbr
– View bodysuit in stat window thanks to jeep91
– The Uni Café now uses the system for bying food introduced with The Coffee Hole – bgkjdgbizgblzdgbr
– new Katya events at Coffee hole and Uni from bgkjdgbizgblzdgbr
– Clothing now tracks exposure of pussy, butt and nipples with extension to inhib range for them and school uniform checks now include skimpy tops by Kevin Smarts
– small QoL fix to the stats display to add a date suffix based on the event generator system from Hooded Silence
– Default school and sports uniforms now set by button in wardrobe and short cut to change into sports in suitable locations by Kevin Smarts
– Can now end the rental agreement in shared apartment from Kevin Smarts
– Starting willpower adjustment to fit lower max for various school groups from nutluck
– filters for underwear and disposal for unwanted bodysuits from Kevin Smarts
– Text edits from Vengeange_11, HotMike and nutluck
– Bug fixes from Kevin Smarts, hornguy6, Derryth_Love, maankamara, Hooded Silence, Sword, bgkjdgbizgblzdgbr, noobtrain, 3xpurt, jeep91, Unstable.Egghead, HotMike and Anya
– Image pack from Anya (dev pack 0.9.0)
0.8.9.2
– Bug fixes
0.8.9.1
– Photography shop – started migration over to new event system and preparing for new content
– Mira"s 3 wishes Added to the Quest Journal by Derryth_Love and Anya
– Lazar now has a chance of having Ivan over when you call him for sex, which can lead to a foursome with the two boys and Katja from bgkjdgbizgblzdgbr
– Watching movies with Katja at her dorm from bgkjdgbizgblzdgbr
– Therapist hotel visit from Hidden Flame
– New Kolka scene from Lurk
– New scenes for Ksenya in her shop and rewrite of her exhibitionist events by Hidden Flame
– NPC preferences set by nutluck for reactions written by GregWayland and some others and coded by bgkjdgbizgblzdgbr. Only a couple of npc seeded atm but it will work for all
– Sonia prefall home chat by nutluck.
– Encounter with Nat and Nat at the Coffeee Hole when hanging out with Katja by BBZ01
– Some schol girls can give you tampons or pads if you need them by hornguy6
– Can fight against park rapist now thanks to Hornguy6
– "Kev made me do it" from Vengenace_11
– Nush will now interact with the player character and Katja at the Coofffee Hole with the help of nutluck, from bgkjdgbizgblzdgbr
– The nerd game night now continues at the Coffee Hole after the first year by nutluck.
– the last round of hotcat votes to the npcs to the npcstatic files. for the uni kids, gad npcs etc from the last vote, data processed by nutluck
– Rebalancing of willpower by bgkjdgbizgblzdgbr, Ratley, Kevin Smarts and several others
– Seeding of new exposure attribute to clothing and underwear which now have attributes similar to clothing by Kevin Smarts
– Very good volleyball players should be able to join as starter without doing the quest thanks to BBZ01
– New skiing option at lake and skis for sale in sports store from Cookie
– School uniforms now compliant with dress code by Kevin Smarts
– A bunch of relations added to the journal from Blakeaton
– Katja can now be found hanging out at the Coffee Hole on Friday and maybe Saturday by bgkjdgbizgblzdgbr
– You can now only do the skin care treatment at the salon once per week, and how much it improves the skin get progressively less by bgkjdgbizgblzdgbr
– Tanya converted from using sub/Dom and chat options available without having to work as the maid and can"t be maid if in school anymore by Kevin Smarts
– Albina conversation about birth control by hornguy6
– Cheat menu option to never shave legs from acien
– Expanded conversation with Albina from Vengenace_11
– The dog, the parrot and the rabbit can now be bought with the right home thanks to Netuttki
– Dispose function for worn clothing added by Kevin Smarts
– New payment system that adds card and cash payments applied to many locations from Hooded Silence
– Some outstanding outfits for Nerdvana from Gwen
– Semi automated birth control pill method and fertility messages for girls who want to try the calendar method of birth control from hornguy6
– New employment system with connection to tourist guide job from Hooded Silence
– Braces need more time but no cool down thanks to bgkjdgbizgblzdgbr
– Therapist code added to new events and some checks to make it work from Lagooncompany
– Outfit, tattoo, piercing, make up & app modifiers to approach chance when prostituting from netuttki
– Morning sickness from pregnancy and hangovers from hornguy6
– So many additions and changes to fuckbuddies and booty calls that I can"t list them all from hornguy6
– Cheat menu option to recall info from npcstatic for the named npcs and see blood links from Malen
– Pool/Sunbathing in the Meynold garden is now open for business and Sveta can use toys in their bathroom thanks to Derryth_Love
– A new Hookah Lounge in the Red Light District in St. Petersburg from lydia
– text edits from Vengenace_11, yoyodyne, hornguy6 and Lydia
– Bugfixes from rachels, bgkjdgbizgblzdgbr, hornguy6, Malen, pikdum, netuttki, Sword, Mona Lisa, Grim and KS.
– Images maintained by Anya
0.8.8.6
– Bug fixes
0.8.8.5
– Natasha friend path from BBZ01 with code help from Hooded Silence
– More shoes set as bimbo by Gwen
– Bodysuits added to Mon Cheri and expanded at Lusso by Gwen
– More Katya uni chats from bgkjdgbizgblzdgbr
– Further expansion of Music options and code refinements from netuttki
– Solicitation from Wlife integrated to main game including the gas station by the mill and bus to get there by netuttki
– Albina wine event completed by Hornguy6
– Changes to exp system and gains now harmed by fatigue thanks to bgkjdgbizgblzdgbr
– More Luda dialogue at the pharmacy from Hornguy6
– Two new sex scenes in the uni library with Katja from bgkjdgbizgblzdgbr
– Morning sickness, hangover, and general stomach bug vomiting events if you're in certain homes or at a hotel from Hornguy6
– New celebration with mom and/or Anya after winning the running championship by BBZ01
– Payment system for outfits so you can pay for all by cash or card by KS
– Reputation values added to npcs for their slut fame by nutluck
– New Anushka events when busking from netuttki
– New internet system to allow for monthly subscription and old system use by minute both taking wifi into account by netuttki
– The possibility to break up with Igor by nutluck
– Appearance rebalance with more focus on skincare and condition with new dental options by bgkjdgbizgblzdgbr and nutluck
– Artem now has break up and threesome with Anushka from nutluck and code refactored by bgkjdgbizgblzdgbr
– New content for Vitek and changes to make existing better by nutluck
– Pictures to the new dentist/teeth stuff. Thank sneg for taking the brain damage for finding these for us
– You can now meet Katja in the city mall and try clothes with her, plus maybe get a little show by bgkjdgbizgblzdgbr
– New payment system to convert more options to cash and card payment from Hooded Silence
– Julia apartment updated by nutluck with code from Anya
– Uni cafe added by bgkjdgbizgblzdgbr
– New nush additions by nutluck
– Revamp and changes to Sveta's property management system by netuttki
– Direct to and from uni dorm room and floors links from Anya
– Anal scenes to shower with Kolka from Sapier
– Your perfect white smile will now disapear if you do not take care of your teeth thanks to bgkjdgbizgblzdgbr
– New coffee shop on the Island by nutluck with code from Djukkiller3 and KS
– Therapist forced commando trait scene from Lagooncompany
– Pav Park revamp from nutluck
– New roadhouse cafe structure, story and events from Primate in a Pork Hat with a bit of code from KS
– New reactions and tweaks to bootycalls from hornguy6
– Bare bones Sonia home for her prefall content by nutluck with some code from Hooded Silence
– Another trying clothes with Katja in the mall scene from bgkjdgbizgblzdgbr
– text edits from Vengenace_11, Anya, nutluck, hornguy6, BBZ01, Sapier, Lurk Morrison and Lydia
– Bugfixes from rachels, bgkjdgbizgblzdgbr, hornguy6, Anya, Lady Alexa, netuttki, Derryth_Love, Vengenace_11 and KS.
0.8.7.3
– Female quickie will sometimes proc when first approached by BBZ01 with code by KS
– Katja at uni frist interactions added by bgkjdgbizgblzdgbr
– Booty call sms added by rachels
– free condoms/morning after pill from aunt luda and some new text in pharmacy with her by hornguy6
– Can now throw away bras and panties if you don"t want them by KS
– Natasha friend/love route started by BBZ01
– More Vicky chat text from Derryth_Love
– Bra and panty set linking and individual attributes for both items setup but only the first 10 items in Lusso seeded by KS (new underwear is due next cycle and attributes will all be seeded then)
– System to allow bodysuits as underwear but no items yet so inactive by KS
– Bios for uni npcs added to the journal by nutluck with code by bgkjdgbizgblzdgbr
– self-fisting during masturbation from bgkjdgbizgblzdgbr
– Family attending and reaction to school races from BBZ01 and coded by rachels
– A number of shops got updated purses and shoes from Gwen
– Katja fisting event added by bgkjdgbizgblzdgbr
– Hookup events polished up and hookup rape events add by Hornguy6
– More tour guide random events, thanks to Dr. Cat
– Booty calls added by Horngay6
– Uni events during lectures and on campus ground added by nutluck
– Albina can now walk you home from disco if you are too drunk from Vengeance_11
– Christina house and starting link to open it via showers, plus more of her storyline from Anya
– Christina as bully events added by Anya
– Changes to and additional clothing variables from Gwen
– Sauna nurse can now treat STDs so you can keep working if stuck there by KS
– Jock approval now impacted by playing volleyball and performances at city race track by nutluck
– Uni magic start added by nutluck
– City magic start added using nutluck"s SG magic start with modifications to suit from KS
– Swap of Bomba and Dolls stock to better suit story and new outfits in both plus Erotomaniac from Gwen
– More Katja chat and flag to stop her asking you about sex with boys if you"re not into them from bgkjdgbizgblzdgbr
– variable renaming/rewrking by rachels
– text edits from Vengenace_11, Anya, nutluck, bgkjdgbizgblzdgbr, hornguy6, BBZ01, Derryth_Love, colwyvern, Friendly Neighborhood Therapist, Lurk Morrison, lydia and Dr.Cat
– Bugfixes from rachels, bgkjdgbizgblzdgbr, hornguy6, Anya, Lady Alexa, colwyvern and KS.
0.8.6.1
-bugfixes
0.8.6
-Stretching in the BDSM brothel finished, text edits and some variable mis-matching fixed by Nekoforce
-Processing from overnight file migrated to the respective files of their related content by rachels and bgkjdgbizgblzdgbr
-Yeast infections can now be spotted at the clinic and no longer called thrush everywhere thanks to rachels
-Add the possibility to save and restore the game settings by rachels
-Places added where you can earn exp for perception from rachels and nutluck
-Expansion of the npc hookup code for random guys and gals from Hornguy6
-Rex the dog reintroduced from wlife mod, only works in some homes currently by KS
-Stun spell had cost and difficulty raise somewhat as it was far too OP by KS
-Lots of new clothes, clothing changes and variable fixes for them from Gwen
-New warning of period due to start from Hornguy6
-More school kid chats from nutluck
-Dentist and full optometrist services from city clinic to pav clinic thanks to Anya
-Hookups tied into nightclub by ADCSux
-Cheat menu list for changing inventory items and bank balance by ADCSux
-New school break chats for Katja which includes some rearranging of her special chat options and fixing of no panty quest variables by Vengeance11
-Gloryhole at community centre and nightclub merged to a central file for better consistency and move actions by ADCSux
-Changes and additions to the Katja events from bgkjdgbizgblzdgbr
-Intros reworked to give 8 start options including 2 new university start options and changes to starting stories so that all Sveta"s are in fact the same person by KS with text from Anya
-Vicky given full schedule by bgkjdgbizgblzdgbr
-New beach hangout for cool kids and jocks from nutluck
-Clinics will accept card payments for most things now by KS
-Stripping now requires you to start in clothing, added more structure to it and re-balanced the tips by KS
-Body description code rewritten, skin care added and appearance calculation changed to require more skin care by ADCSux
-hookup sms system added by rachels (not in use yet)
-City centre hotel rooms now available thanks to ADCSux
-New cars and some replacements of cars by Black Onix
-New Katja chat at the disco, including a threesome with her and Marcus by bgkjdgbizgblzdgbr
-Katja and Ivan sex scene at school made anal only by bgkjdgbizgblzdgbr, text by nutluck
-New metro events from nutluck and Piggie
-Expanded bj chat with Katja by hornguy6
-New school gossip from nutluck
-New forced hairstyle by the therapist from Thavus
-New Anushka scenes added from nutluck
-Case sensitive fixes for image links from pikdum
-New Albina events from Vengeance11 with code from Anya
-Cheatmenu options for adjusting fame by bgkjdgbizgblzdgbr with a tiny bit of help from KS
-Slight change to anal masturbation so that you don"t have to keep restarting or hurt yourself
-Sveta now has a separate variable for if she thinks she is a virgin, this can be at odds with physical virginity by KS
-Some starting weights rebalanced by KS
-Code refactoring by ADCSux
-Code cleaning, optimizing and removal of old variables by rachels
-Stable release fixes by rachels
-Text edits by Vengeance11, Anya, Hornguy6, nutluck, bgkjdgbizgblzdgbr, Gwen and KS
-Bugfixes from rachels, bgkjdgbizgblzdgbr, Anya, Hornguy6, R, ADCSux, JoeDoe, Netuttki and KS
0.8.5.1
– Bug fixes by rachels, Thavus, Anya and KS
0.8.5
– The university now has first two terms and end of year exams, preparatory system recoded and cleaned up and several students added (teacher train course only for now) by bgkjdgbizgblzdgbr and writing from nutluck both aided by Anya
– Journal entry for uni added by bgkjdgbizgblzdgbr
– Some more clothing and changes to some existing with new light grey backgrounds by Gwen
– Clothing menus all tidied up with new buttons and links between them including UI for clothes shopping and viewing updated and a range of filters added by KS
– Piercing management interface now image based by KS
– More links for navigating around Pavlovsk more directly and easily including changing station exterior to market and making train station a direct link by KS
– Homes given more options where missing and brought more in line with each other by Anya
– Journal updated by nutluck
– Continuation of the Alex magic events with a whole new mission by THX
– New churches in Gadukino and the city thanks to nutluck with Anya"s help
– Cosmetic (makeup) tattoos added to beauty parlour from R.
– More Albina content by Vengeance11
– Nerd study group at the library by Nutluck
– Anal sex option to protect virginity when having sex with bio-dad and some anal only options for sis, "Nush and more from FenrirRed
– Mansion (owned home) revamped and updated by Anya
– Clothes shopping in Fashionista now must be via changing room and that process streamlined, system also imported to Mon Chéri by KS
– New therapist story starting with hypno sessions and quickly taking over your life by Thavus
– Family schedule fixes and tweaks by Anya
– Flashing while wearing a butt plug now has special images thanks to bgkjdgbizgblzdgbr
– Stripping tweaks to allow dancing while clothed and tip calculation and amounts fixed and tweaked to rely more on skill and generally be better by KS
– Some more post stripping sex offer events from ILoveNudes
– Sextoys now in proper shopping menu and not massive list in actions thanks to Anya
– The weird issue with sleeping through whole days finally fixed thanks to rachels
– Various changes and rewriting of Albina scenes by HornGuy6
– New purchasable player home in City res from Anya
– Orgasm count split to track those from masturbation, clitoral stimulation, vaginal and anal penetration for better stat reporting with new code for masturbation tracking by KS partly for the butt slut trait from FenrirRed
– Katja variables reworked making it clearer to understand on the code side and hopefully a bit for players too by bgkjdgbizgblzdgbr
– Rework of exercise and weight gain algorithms by bgkjdgbizgblzdgbr
– City lake got a rework by JedimasterBob with code from Anya
– Kendra reworked to be more les dom and less crazy by nutluck
– Text edits by Vengeance11, Anya, Hornguy6, nutluck, bgkjdgbizgblzdgbr, Dybbuk, Ensus and KS
– Code tweaks and bug fixes by Rachels, bgkjdgbizgblzdgbr, Anya, Gwen, Hornguy6, NOX, R. and KS
0.8.4.2
– Bugfixes from rachels, bgkjdgbizgblzdgbr, Anya, Gwen and KS
0.8.4.1
– Bugfixes from rachels, bgkjdgbizgblzdgbr, Anya, Hornguy6, Vengeance11 and KS. Many thanks to reports from our lovely community
v0.8.4:
– Commando trait made a bit harder to gain/lose and Bimbo trait now requires you to wear bimbo shoes/outfit/make up and doesn't track sex by KS
– City start gives you longer to get first rent payment and the plumber can't hit you so quickly after previous visit
– Camera shop with some photo taking objectives and basic job added from added flavour mod with additional features like image viewer in journal by hashdotbang, nutluck and KS
– Starting weights (I know its mass but I'm dumbing it down) for school girls corrected so that they aren't all huge thanks to wulfgardrag and nutluck
– Rasputin open for shows thanks to Gwen
– Anal and vaginal gaping is now working correctly and capacity alone will not use the extreme images, plus changed up the anal images to improve quality by KS
– Numerous clothing tweaks to clothing including flag for sub, dom and switch on the erotic ones by Gwen
– Stepfather now on his schedule so he should move around a bit more thanks to Anya
– new file for djibril with various sex events from nutluck
– More Albina content by Vengeance11
– Fame system revamped to work correctly with bleed over and with smaller locations being impacted more by the bleed over
– Nerdvana shop added on the city Island with nerd clothing and cosplay outfits by Gwen and KS
– More photostudio events from Hornguy6
– Sex outside the disco rewrtten by Hornguy6
– Check and reaction if Sveta tries to eat meals with family while naked or in swimwear from spectre1viper
– New disco chats from nutluck with help from various people
– Sex with school mates at the disco by nutluck
– The band practice and their garage for this use with some sex from nutluck
– Flashing moved to new system with a few teething problems by Anya
– use [editorconfig] to keep a consistent coding style by yanchi
– Some small flavour events by Anya
– Uni dorm updated and rewritten by nutluck
– STDs weren't working so you guys had it super easy, not anymore thanks to KS
– Spell training not as grindy thanks to NOX
– Stuff – Vengeance11 (he really put it as that on the repo)
– Office job reworked by nutluck, but no sex events yet. You've been warned
– Sucubus wasn't getting the exp and absorbtion gains she should have but should be now thanks to NOX
– School kid relationiship changes now all using new system to make things work more smoothly thanks to bgkjdgbizgblzdgbr (it's pronounced ber-guk-jurg-biz-ger-blis-ger-ber)
– Sonia will now fall even if you are not watching thanks to bgkjdgbizgblzdgbr
– Stripping in the strip club is now more organic and a bit easier to follow by KS
– First fame event. A boy can randomly ask a famous Sveta for a selfie in city center, pav commercial and Okhlopkov Square. bgkjdgbizgblzdgbr, NOX, Nutluck and hornguy6
– New grade system which tracks each subject and homework by bgkjdgbizgblzdgbr
– Some new Anna events in the Pav hotel to follow on from the peeking events by junjulang75 and KS
– School Lunch event with Bella and Stasya tells you to become a chearleeder or mcoks you because you are a slut. By Snegurochka.
– Text edits by Vengeance11, Anya, Hornguy6, nutluck and KS
– Code tweaks and bug fixes by Rachels, bgkjdgbizgblzdgbr, Anya, Gwen, Hornguy6, Netuttki, regnm and KS
0.8.3.2
-bug fixes
0.8.3
– Shoes redone, no longer linked to outfits so they work as you would expect, all replaced with new shoes so you"ll just get some cash and them removed on old saves with images and attribute values from Gwen and code by Kevin Smarts
– Fixes and full notation added to menstruation and pregnancy code by Milky_boobs
– Major revamp of Christina"s dom and sub paths and Lariska"s storyline! by Anya
– Albina house events by Vengeance11
– Lactation fixes from Milky_boobs
– Modernized the kitchen in the cottage by Anya
– Moved the suspicious character to the Red Light District and gave him a job in a copy shop by Anya
– New coats so again your old ones are toast and system revised to be more predictable by Gwen (images and values) and Kevin Smarts (code)
– New swimwear and new shop for swimwear with a branch by the city_lake and in Pav_commercial by Gwen and Kevin Smarts
– New clothing and swimwear by Gwen and Kevin Smart
– Event for Anya finding your dildos in the shower and swiping them to protect you from mom from Hornguy6
– New volleyball code by Hornguy6
– Starlets now have a mandatory practice schedule and Sveta can be held accountable for missing practice thanks to Anya
– New one night stand event (get picked up at the pavlovsk disco) by Hornguy6
– New trait "commando" from Hornguy6
– Kickboxing fame and variable fixes from bgkjdgbizgblzdgbr
– Nutluck"s continuation of Anushka"s story and her brothers quest.
– New option post rape to go straight to the police and option to cry in shower due to trauma from Hornguy6
– Maternity store from MontyGibbons" Added Flavour mod
– Noticeboard added to Pav community centre by rachels
– Some new text options for and less demands from the generic lovers from Hornguy6
– City apartment block now has floors like th ePav ones thanks to Nutluck
– Tatiana magic lessons from THX with help from Key, proofreading from Vengeance11 and code from Kevin Smarts
– New friend of Kolka intro after playing/watching football from nutluck
– Ward accessable from beach changing rooms so you can wear what you like after and don"t get stuck if something goes wrong from Kevin Smarts
– File and folder reorganizing by Gwen
– Image handling and optimization by Gwen
– Journal entries by Anya
– Text edits by Anya, Vengeance11 and Spackled Lanturn
– Bug fixes by Kevin Smarts, Gwen, Anya, slonon, Arcadia, bgkjdgbizgblzdgbr, Hornguy6, rachels and Spackled Lanturn (so many from rachels!)
v0.8.2
– Complete overhaul of clothing, new shops, new images, splitting of dresses from regular outfits and code standardization by Gwen and Kevin Smarts
– New handbags added to the shops changing existing bags
– This WILL break existing clothing and bags from save files
– Trauma system to limit max mood from julzor
– New magic event from THX, mission issued by Tatiana and introduces a new magic trainer by the end
– Basic Tour Guide Job in Pav from Alaratt
– Lariska sex scene at her house from Alaratt
– cheerleading locker room and practice events from Vengeanse11 and coded by RachelS
– Alternate Christina/Lina scene at the beach from Alaratt
– clean up of the repo files by Kris
– Natasha quest line hints added to the journal by Alaratt
– Misc. images added by Gwen
– new style mirror coded by Good Raptor
– Major Apartment revamp for Lariska from Alaratt
– an up and down button added to wardrobe and changed the reset to rename from BuggyDClown
– Added Spell Lists to require Sveta to earn spells to learn. Replaced Library"s method with this new one from KeyMasterofGozer
– Sonia shower scene at school from Vengeance11
– new icons for going without bras and/or panties from Hornguy6
– additional random Pav hotel work event added b Kevin Smarts
– Willpower cheat you all seem to be wanting added by Kevin Smarts
– In file notes for attributes rewritten based on information deduced by Philo
– Text edits by Pocket, Erized, Spackled Lanturn, Alaratt and Vengeance11
– Code centralizations by Spackled Lanturn and Gwen
– Bug fixes by Kevin Smarts, hornguy6, Netuttki, Pocket, Violet Kitten, Spackled Lanturn, Gwen, AAAAA, Hornguy6, slonon and rachelS
v0.8.1.3
– Chat with Mom about real grandparents from Erized, proofed by Shima
– new icons for modelling and porn so the work icon is not constantly active at all times from hornguy6
– Modelling additional content and changes from hornguy6
– Stat bars showing standing with school social groups to the journal school page from Kevin Smarts
– Place in Pav market to sell unwanted clothing from julzor
– Text edits by Vengeance11
– Bug fixes by Kevin Smarts, hornguy6, Netuttki, robgor95, Gwen and julzor
0.8.1
– Reminder for work at salon in stat window from hornguy6
– Rework of the runner race structure from THX
– Shower dildos! And new virginity lose to them with reactions thanks to hornguy6
– add new events according to the THX"s storyline from rachels
– new masseuse content and reorganization of the salon at the St. Petersburg mall by hornguy6
– Some new surprises if you sleep on the park bench and small changes to existing event from Darcanlos
– In game variable debugger from Philo
– Phone can now receive SMS messages not that there are any yet thanks to Philo
– Code optimizations by Philo
– Computer available in cottage and more mod friendly thanks to netuttki
– Buttons for new shops from Gwen
– Added new shop for slutty swimwear removing it from the sports store by KS
– Added new shop for lingerie, moved the boutique underwear to it by KS
– Music Life by netuttki added to main game and various fixes/updates by them.
– A bit more to the Niko story line plus fixes by Violet Kitten
– Rework of gloryhole in women"s bathroom of the community centre by Iron Jack
– Bella and Albina swapped cliques to more accurate ones thanks to Violet Kitten
– File renaming to use English and more logical names to some hubs and common locations by netuttki and KS
– Journal update for nerd game night and social changes from philo
– Changes to women"s restroom in comunity centre and inner thought default style set by Iron Jack
– Rework of the Kendra scenes by nutluck with code from Violet Kitten
– Reworked Africans in uni dorm scenes by nutluck with code from Violet Kitten
– Anushka photo modelling scenes from nutluck
– Clique warnings added for when you are getting close to dropping out of them by nutluck
– pav_slut scale adjusted so all nicknames and related checks require double the points
– Clique system range extended and more subtly added by nutluck and Violet Kitten
– Appearance code rebalanced by KS, Violet Kitten, nutluck and philo
– Starting appearances and weights for school girl starts redone by nutluck, Violet Kitten and philo
– Some new clothing items from hornguy6
– New clothing items from Snegurochka with data by Gwen and formatted by KS
– New clothing items from Gwen formatted by KS
– Many changes and additions to photo studio including new fitness shoots from hornguy6
– Text edits from Vengeance11, hornguy6, philo and Iron Jack
– Bug fixes by hornguy6, Kevin Smarts, hornguy6, nutluck, sicaa, Vengeance11, pfffbft, Violet Kitten and rachels
0.8.0.1
– bug fixes
– New morning after pill added by Hornguy6 and Sicaa
– Extra meeting with Djibril when you talk to Olu by the station by nutluck
– Text and code fixes to the Niko storyline by Violet Kitten
0.8
– Niko story rewrites and added material from Violet Kitten
– Grandparents now potter about to feel more realistic by iron jack
– New spells at the library from KeyMasterOfGozer
– New relationship functions from KeyMasterOfGozer
– new operating hours and restructure of photo files in photo studio from hornguy6
– fixes for clothing that replace your bra and/or panties by hornguy6
– New underwear added by hornguy6
– Can see the equipment and prices in sports shop if you don"t have the money now thanks to Sicaa
– Mom and Sergey scene from his hallway rewritten and added to by nutluck
– CloDress variable added to all outfits that are one piece top and bottom by hornguy6
– Further rework of grandparent variables by iron jack
– Underwear can be removed and stashed in your purse now thanks to Sicaa
– Hot or not website added to comp much like the one for girls in the school but this time for the boys by nutluck logo art by Kevin Smarts
– Option to turn selfie popups on or off added by CroWke
– QSPgui added to the repo as an alternative player by Kevin Smarts
– expanded the "Touch her belly" option for pregnant Natasha by Sicaa
– New maths tools added to shortgs file by Sicaa
– New images from Snegurochka
– New warning image from d4ltos
– body shape variables added to the school girls by nutluck
– Family meals added by julzor and option to join them by Kevin Smarts
– Text edits from MidnightMoose
– Cheerleading events by Vengeance_11 & the cheerleading skill
– birth control implant added by julzor
– Pubic hair image system centralised and recoded by Kevin Smarts
– Luda & Olu revamp by Nutluck
– rewrite gadukino forest, balance village time and money, new conversations and consequences with grandparents and more village stuff by sovietmercader
– Mom schedule added by Kevin Smarts
– laptop is usable in the hotelroom, hotel offers free Wi-Fi it"s 2016 after all thanks to julzor
– New pubic hair colour options for various desigens and lengths from Kevin Smarts
– Added willpower to the school, nerd trait and added the traits to certain starts by julzor
– Some prettying up of the full custom stuff with descriptions for weights and images for the purses, plus it now all works for the CSB start by Kevin Smarts
– mini events for incestuous PCs with cumeater trait after Nat-Kolka scenes from Sicaa
– Added ability to add selfies from Anushka post sex to your phone from Kevin Smarts
– Reworking of the breast and lactation systema by Mily_boobs
– Revamped nerd game night by Blatte and Nutluck
– revamped cursed schoolboy intro (forgot who wrote it, sorry – Sicaa)
– social group reactions to Sveta"s choice of school uniform – by Nutluck
– New events if Mom is at church from Violet Kitten
– Father and fathersex files rewritten by EmporersTitan with code from nutluck and Violet Kitten
– New hair colours and gossip in the hairsalon from Blatte
– Link for Olu"s taxi at the train station from nutluck and code from Violat Kitten
– Olu taxi from nutluck
– Mom reactions from blatte/Akossi and some mini events from nutluck with some code from kevin and probably VK and who knows who else.
– flash option for willpower added by Sicaa
– Text edits from JamesDixon and ParusMajors
– Bug fixes by hornguy6, Kevin Smarts, Sicaa, julzor, KeyMasterOfGozer, Violet Kitten and sovietmercader
v0.7.6 Xmas
Artem – mother and father added to apartment and can talk to them. – nutluck, crowke, and blatte
Artem – Apartment now fully explorable. – nutluck, crowke, and blatte
Artem – Room now explorable – nutluck, crowke, and blatte
Artem – chatting in his room expanded – nutluck, crowke, and blatte
Artem – studying expanded with different paths depending on Sveta"s slut fame – nutluck, crowke, and blatte
Artem – Dating completely redone, with one repeatable date for now with more coming – nutluck, crowke, and batman
Artem – Blackmail path removed – nutluck
Jock encounter, Christina and Lina – now react to Sveta being naked if you run into them while naked at the lake – nutluck, crowke, and blatte
Jock encounter, Lazar – showing off on the football field now expanded – nutluck, crowke, and blatte'
Jock encounter, Ivan and Fedor – now react to Sveta being naked if you run into them while naked at the lake – nutluck, crowke, and blatte
School Classes – Stat and skill xp added to all the classes, so you actually learn attending school. – nutluck and crowke
School Classes – friendship, social group, slut rep, arousal calls, tweaked in current events. – nutluck and crowke
School Classes – events now all check if Sveta is wearing panties or a bra to fire or have different text based on if she is wearing them or not – nutluck and crowke
School Classes – Some old events was removed from some of the classes so you won"t find all the same events in every class. – nutluck and crowke
School Classes – All events now use named NPC"s – nutluck and crowke
School Classes – Each class has been given 3 to 6 new unique minor events that only happen in that class. – nutluck and crowke
Class Major events – Christina dare during class – nutluck and crowke
Class Major events – Miss Orlov interactive dream added during her class – nutluck and crowke
Class Major events – Anushka trying to get you to leave in the middle of class – nutluck and crowke
PE class – now has been revamped to have running, rope climbing, pushups, pullups, situps, jumping jacks, jumping rope and general weight lifting as different lessons during each day of class. – nutluck and crowke
PE class – some of the old minor events was moved to only trigger in certain activities so running minor events only happen on running days etc – nutluck and crowke
PE class – shower and locker room has several new minor events – nutluck and crowke
PE class – helping the coach in the storage room has been expanded for a slutty Sveta – nutluck and crowke
PE class – checking out the other girls have been slightly expanded in the showers and a version added to the locker room. – nutluck and crowke
PE class – Take a long shower option added. – nutluck and crowke
PE class – five new major events added to the long shower option with several paths based on friendship, slut rep and social group. – nutluck and crowke
Long shower – Dan and Vitek event, coach event, Albina event, Petka and possible Albina event and Lazar event – nutluck and crowke
Anya – chatting in bedroom redone and expanded, night time/lesbian sex revamped and expanded, Roma threesome redone and expanded and community center cleaned up and tweaked – nutluck and crowke
Market – events cleaned up and tweaked and new images added and coded – nutluck and Kevin
Political rallies with Albina"s father by Blatte
New school start option of Goth – by Kevin Smarts
Light/heavy weight for alcohol tolerance traits by Akossi and julzor
Alarm now has separate weekday and weekend settings by julzor
Fight damage increased a lot to reduce all that clicking by Kevin Smarts
Changed the flag for school uniforms so they can be distributed across various shops (not redistributed yet) and added card payment for tattoos, piercings, shoes, underwear and bags by Kevin Smarts
New scenes for the porn film studio by CroWke
Selfies are pop ups again and some new ones added, thanks CroWke and nutluck
All unprotected vaginal sex should now get a precum check
school girl start, porn studio and pav trainstatin – some images replaced with better versions – nutluck
G&M clothing now has further split in wardrobes to separate the uniforms, office, school and cheap clothing by Kevin Smarts
many images resized that where too big – nutluck
Additional willpower checks for pav market from Altarielxlt
Ability to resize menu items and text from Tendaris
New auto lube system (not fully seeded) by Kevin Smarts
New menus by Akossi
Spells added to fight system for player and npcs and multiple opponent support by KeyMasterOfGozer
Text edits by Karma199696, nugerumon, julzor, Nutluck and Vengence11
Bug fixes by julzor, Kevin Smarts, Sicaa, CroWke, KeyMasterOfGozer, 3xpurt, infinite, drugas, slanon and sovietmercader
0.7.5.1
– Bugfixes from Kevin Smarts, julzor, drugas, Sicaa, CroWke, KeyMasterOfGozer and sovietmercader
v0.7.5
-New fight system by Kevin Smarts and KeyMasterOfGozer – Magic options disabled for now
-More maid content including a number of new Taras events and fixes from Christine
-Text edits from Sovietmercader, Kevin Smarts, Akossi, Karma199696 and Deroc
-New phone system from KeyMasterOfGozer
-Medical treatments moved to new file for easier use by Christine
-Breasts respect physics now thanks to milky_boobs and donations now measured to 2dp so you make more cash.
-Fixes to din_sex which improves various generic sex events by Pfffbft.
-New spells in new spell book from KeyMasterOfGozer
-Porn studio now STD free by Kevin Smarts
-Deodorant from Sicaa
-Willpower seeded and some text edits in most files by Deroc, Sicaa, Blatte, Oldentree, sovietmercader and a host of other people
-New icon and popup messages system for the status window by Akossi and julzor
-Willpower rework to allow for better force calculations and new actions by julzor and CroWke
-Rebalancing willpower calculations by Kevin Smarts
-Village fixes from sovietmercader
-Changes to Niko story to bring it in line with the main game style by nutluck
-Changes to arousal categories and seeding for the changes by Kevin Smarts and Sicaa
-Pushkin merged into Pav as a new district and no longer a separate town (nothing removed except they now share a train station) by Kevin Smarts
-Burlesque club location added but no content as of yet
-Additional step-father sex options from Altarielxlt
-Sonia`s fall at the disco greatly expanded by Nutluck, Blatte and Sicaa
-Pickup games with the jocks by Blatte and sicca
-Journal expanded with info on locations, school girl family, and school kids by Blatte, Akossi, Nutluck and Julzor
-Recoding of the difficulty in willpower by CroWke
-New hunter events, various fixes and recoding by Pfffbft, 3xpurt and sovietmercader.
-Hotcat rating added for the school girls which ties into the "Fuckable or not" web page by nutluck and julzor
-New Dimka/Lina/Sveta story by THX, Akossi and CroWke
-Weird quote marks to utf8 quotes by chopeks
-New events in Anushka apartment by Nutluck, julzor, blatte, raggedydan13 and crowke
-New police station in Pav from Blatte
-New metro events from nutluck
-Kendra sex shop event reworked and expanded by nutluck
-Couple of new events in Albina house by nutluck and julzor
-New icon based menu in stat display by Akossi and jukzor
-Bugfixes from julzor, Drugas, Kevin Smarts, CroWke, Sicaa, 3xpurt, Blatte, Milky_boobs, Christine, KeyMasterOfGozer, chopeks, and sovietmercader
0.7.4.1
– bugfixes from julzor, milky-boobs, crowke, 3xpurt, Deroc, Christine, KeyMasterOfGozer and sovietmercader
0.7.4
– bugfixes from Crowke, spectre1viper, oldentree, Milky Boobs, pffbft, zaba, sovietmercader, rachels, hornguy6, 3xpurt, Sunshine105, Deroc, DSX93459, KeyMasterOfGozer, Jeep91, Test1234, and julzor
– Text edits by Karma199696, Lurk Morrison, sovietmercader, oldentree, az133, and Blatte
– Cheat to prevent meeting random girl/boyfriends by julzor
– spellmenu by key
– added back miras third wish by sovietmercader
– fixed random crashes when playing with the sonnix 64bit player by Key and julzor
– added dynamic strapon sizes by Crowke
– added more places to smoke weed and reworked the drug prices by julzor
– added more willpower to the school by julzor
– new menu symbols by akossi
– You now need mana to do magical stuff and only a wet sveta can masturbate in front of magic trees by Key
– Added addictive personality trait and a cheat to make me sad and block it if you hate it by julzor
– Merged drug use into a single location by julzor
– Chess is literally playable again with like new logic and stuff by sovietmercader
– Moar selfies by crowke and nutluck
– CleanHTML function by Key
– Burned the city clinic experiment with fire (will be turned into a mod) by julzor
– Breast milk donations at the city clinic by milky
– Added willpower, weed dealer and ability to smoke weed to the Five Eight Estate by nutluck and coded by julzor
– Mod settings by 3x
– New maid event by christine
– and text edits by several people I don"t know the names of, because they aren"t in the commits. It"s still very much appreciated!
– Spellteaching unified and can take a few attempts to learn by KeyMasterOfGozer
– Tatiana"s body modification spells expanded and working by KeyMasterOfGozer
– Truckers can now recognise you if you"ve got lifts from them before by hornguy6
– Cleaned up the mira sex making it shorter and intergrating the arousal system by Kevin Smarts
– New descriptions for thin clothing without a bra and weight restriction for the modelling job by hornguy6
– More sefies added (park and flashing) by CroWke
– Beast content removed from main game (content has been moved into a mod) by julzor
– Spell restructing in how they are accessed, and data stored by KeyMasterOfGozer
– Sex with Nicholas, dating Tanya and image folder restructure in the live in maid job by MaidChristine
– Magic teleport using tree circles in parks by KeyMasterOfGozer
– Images for a couple of events imported from Province that did not have them imported by Консервытч
– Removal of defunct variable initialization by CroWke
– Imported some missing images from Province events by Консервытч
– Fix to the insanity formating file from bicobus
– Willpower system added, will need seeding before it can do anything by Kevin Smarts
– Appearance calculation adjusted to make it easier to max by Kevin Smarts
– Changes to pregnancy check variables and sychronizing the checks used by jhawkkaw
– Start names not defined and music not stopping fixed by sovietmercader
– Additional code work for the selfies and changing of school group files to use the same system by CroWke
– Stripping of excess data from npcstatic by CroWke with advice from rachels
– various changes and fixes for the hunters and swamp locations, inc. the first new sex scenes from pffbft (the hunters are still WIP)
– More village fixes and tweaks from sovietmercader
– Dressing room add to Pussy-Kats by CroWke
– Extra food options at grandparents and food fixes from julzor
– Additional selfies and new selfie viewer from CroWke
– Pregnancy images add by jhawkkaw
– Code cleaning from CroWke
– Lactation opt out option, switch for realistic and permanent and new laction features from milky_boobs
– various changes and fixes for the hunters from pffbft
– More village fixes and tweaks from sovietmercader
– Fixes and reordering of the swampfiles by pfffbft
– HS diploma now available from principal or mum and not a letter in the post. Mum comes to graduation too, from Christine
– Code to move potential fathers from C to B array and clean C array from buraki2
– Rebalancing and repairs to the village events by sovietmercader
– Update to the lactation system from milky_boobs
– Stripper job updates and rework from CroWke, pubic style allowances by Kevin Smarts
– Refillable water bottle and places to fill it added by julzor
– New prostitution events in the Pav hotel from CroWke (mmf and ff)
– Exercise option added to uni dorm by test123
– Change of variable naming in lactation from milky_boobs
– Options for car location actions sorted to add second layer for Pav and city locations to reduce the length of action list by Kevin Smarts
– Orgasms restricted to direct stimulation only by Kevin Smarts, based on changes suggested by pb2eb
– Night time bike ride of doom removed by Kevin Smarts
– Virinity checker that let"s Sveta recall her first time from CroWke
– checker added to repo by bicobus
– First part of Anna events at the station hotel from junjulang75 with code from julzor
– Divorce party (street random events) from Akossi
– Walking in park with generic lover scene from spectre1viper
– willpower seeded in school – Nutluck and Julzor
– hotcat seeded in school – Nutluck
– willpower seeded in pav apt courtyard/garages – Nutluck and Julzor
– hotcat seeded in pav apt courtyard/garages – Nutluck
– willpower seeded in Anushka files – Nutluck
– hotcat seeded in Anushka files – Nutluck
– school files cum calls cleaned up, fixed and added to missing scenes – Nutluck
– school files gossip update and Lizaveta now has her own unique gossip list, so it sounds more personal from her – Nutluck code by Julzor
– school files friendship changes tweaked and some new ones added – Nutluck
– school files social group changes tweaked and some new ones added – Nutluck
– school files water cooler added in school hallway – Nutluck code by Julzor
– school files bathroom now usable for those using optional pee requirements – Nutluck code by Julzor
– school kids chat completely revamped with a all new system, with different text based on social and friendship standing with each NPC – Nutluck, Blatte, and Akossi code by Julzor
– School break split up into 4 times, before school, main break, lunch and after school. Each with a lot of new small events and a few major ones – Nutluck code by Julzor
– school files new paths and options added to many of the old content events – Nutluck code by Julzor
– school files a few new during class events added – Nutluck code by Julzor
– school files several bully events added where Sveta can be bullied at school – Nutluck code by Julzor
– school files new event which can force Sveta to brave running home naked from school, with chances to be caught. – Nutluck code by Julzor
– Plus a host of minor tweaks to improve things. – Nutluck code by Julzor
– Pavlovsk courtyard expanded walk home naked events – Nutluck code by Julzor
– Pavlovsk garages new Eduard chats – Blatte code by Julzor
– Pavlovsk courtyard able to buy joints and now smoke them in pav complex courtyard – Nutluck code by Julzor
– Pavlovsk Many new events of running into jocks around pav and able to interact with them – Blatte
– Anushka apartment 4 new events answer the door events – Nutluck code by Julzor
– Anushka apartment 2 for watch tv/have lesbian sex in the living room, while the family is away – Nutluck code by Julzor
– Anushka apartment 3 for spy on Anushka having sex with a guy in her bedroom – Nutluck code by Julzor
– Anushka apartment Expanded talking to Ed in living room. – Blatte code by Julzor
– Pavlovsk apartment stairs willpower added – Nutluck code by Julzor
– Pavlovsk apartment stairs hotcat added – Nutluck code by Julzor
– Pavlovsk apartment stairs cleaned up and tweaking of some events – Nutluck code by Julzor
– Pavlovsk apartment stairs a few events slightly expanded – Nutluck code by Julzor
– Pavlovsk apartment stairs a few new events added to each floor – Nutluck code by Julzor
– Pavlovsk apartment stairs a gopnik only even added to the 5th floor – Nutluck code by Julzor
– Pavlovsk apartment stairs added a dan/vasily bj scenes with standing around wearing cum. – Nutluck code by Julzor
– Natasha apartment full fleshed out and able to be explored now – Crowke wrote and coded, tweaked by Nutluck
– Natasha story revamped and greatly expanded – Crowke wrote and coded, tweaked by Nutluck
– Natasha/Kolka content revamped and expanded. – Crowke wrote and coded, tweaked by Nutluck
– Natasha/Olu content revamped and expanded. – Crowke wrote and coded, tweaked by Nutluck
– Pavlovsk Lake willpower seeded – Nutluck code by julzor
– Pavlovsk Lake hotcat seeded – Nutluck code by julzor
– Pavlovsk Lake Some events cleaned up – Nutluck code by julzor
– Pavlovsk Lake added new run home naked event as a new option for a existing event – Nutluck code by julzor
– Pavlovsk Lake added sauna/banya to secluded lake area – Nutluck code by julzor
– Pavlovsk church willpower added – Nutluck code by crowke
– Pavlovsk church hotcat added – Nutluck code by crowke
– Pavlovsk church some events cleaned up – Nutluck code by crowke
– Pavlovsk church a few minor events added – Nutluck code by crowke
– Pavlovsk church new options added to old events – Nutluck code by crowke
– Pavlovsk church sex events finished that where commented out and unfinished – Nutluck code by crowke

Download from [File Boom]
Download from [Tezfiles]